Toyota weighs Ford's open-source CarPlay rival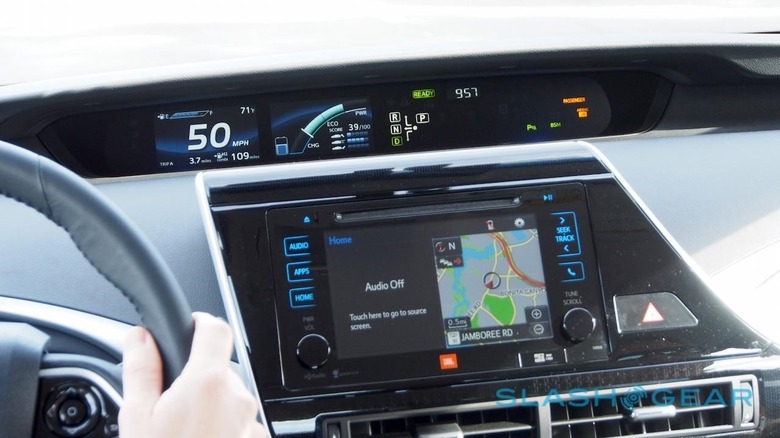 Toyota is tinkering with Ford's open-source dashboard software, the tech that allows smartphone apps to hook up to car infotainment systems. The Japanese firm announced today that SmartDeviceLink (SDL) "is being studied" for its potential inclusion in future cars; if adopted, it would mean compatible apps could work with cars across Ford, Toyota, and Lexus' ranges, tapping into voice control, steering wheel buttons, and whatever touchscreens are embedded.
Ford itself uses SDL as the basis of its AppLink system. By hooking a smartphone up to SYNC-equipped cars, apps like Pandora, Spotify, and Glympse can be displayed on the dashboard and controlled via the vehicle's own interfaces.
SDL development is managed by Livio, a Ford subsidiary the company acquired back in 2013. Since then, it has been steadily evolving the standard, most recently adding support for navigation apps to run on the smartphone but be displayed on the car's screens.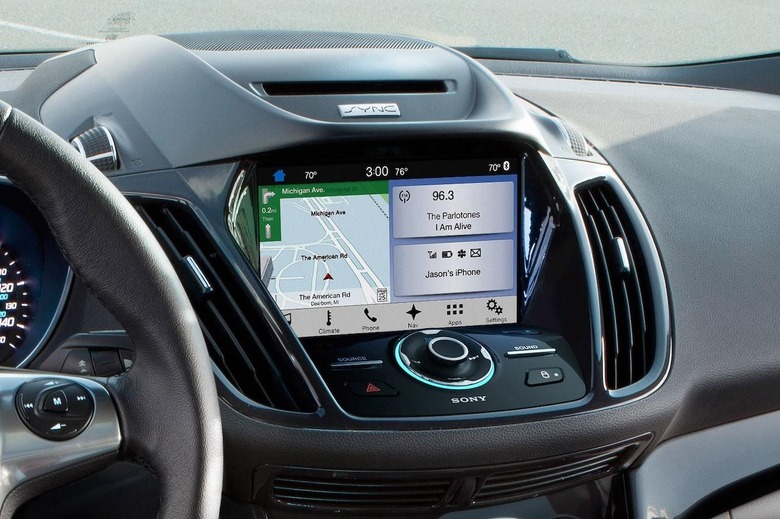 Unlike Apple CarPlay and Android Auto, meanwhile, the interface used through SDL can be entirely of the car manufacturer's own creation. That way, Ford's SYNC can look completely different – and on-brand – versus, say, Toyota's UI, but underlying apps will still be compatible.
SDL also supports local voice-recognition systems, also unlike Apple and Google's approaches to smartphone-powered infotainment which rely on server-side processing.
Ford will add CarPlay and Android Auto support to its new SYNC 3 in-car system with a future software update, as-yet undated. Toyota, meanwhile, is yet to commit to adding either platform to its models. While both systems are likely to be increasingly in-demand by drivers, they also involve handing over a large degree of dashboard real-estate to the big tech firms, something some car execs have voiced concerns about.
It's not the first time the two companies have collaborated on infotainment. Back in 2011, Ford and Toyota inked a deal that saw them work together on next-gen standards for dashboard tech, including making it not only smarter but safer to use on the move.
What this means for Toyota's existing Enform platform and app suite remains to be seen, and the company is yet to detail what sort of roadmap it has for adopting SDL.
MORE Toyota