CarPlay is getting support for auto maker apps and more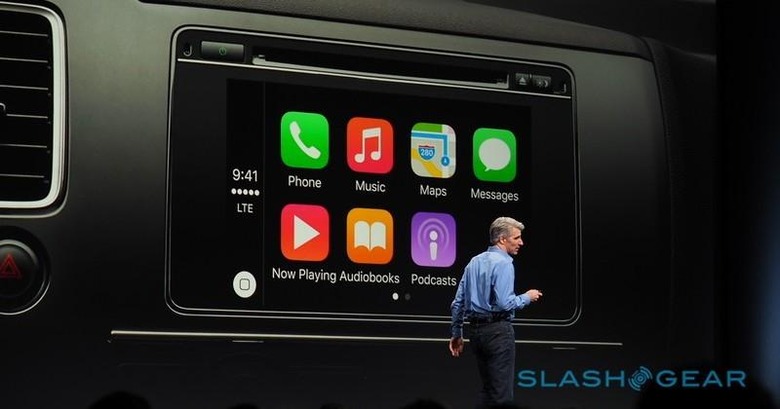 Apple's CarPlay has gotten its moment in the WWDC 2015 spotlight, with Apple revealing there are a bunch of changes coming to CarPlay, but two big ones in particular: for one thing, it will support apps by the auto makers themselves, allowing for an overall better experience. More displays will also be support. Neither of those are the most significant, however — says Apple, the most important is that things just got easier.
"[CarPlay] also supports apps by the auto maker to control things in your own car without leaving the CarPlay experience," announced Apple's Craig Federighi. "Most significant, though, we're pulling the cord. In future cars, you'll be able to get in your car without taking your phone out of your phone or your pocket, experiencing CarPlay effortlessly."
With this change, owners of cars with CarPlay won't need to leave the CarPlay "experience" to do something else, like change the radio, assuming the auto maker is kind enough to create the apps needed to take advantage of this feature.
Those are both significant things, but they're not the only changes that will be seen with CarPlay in the near future. In addition to supporting auto maker apps and such, CarPlay will support different display sizes and high DPI displays, giving car manufacturers more options.