iOS 9 will require less space, support same devices as iOS 8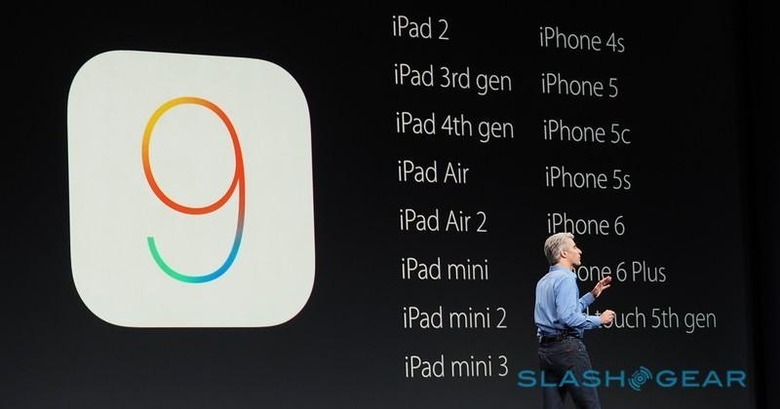 Apple has detailed when you will be able to get your hands on iOS 9: the public beta will be launching in July, marking another "first" for the company. The final version will be arriving later on this fall, and there's more good news with that: it's likely your current Apple device will be able to run it, at least if you're running iOS 8. The upgrade will be free in the fall, as expected, while the iOS developer beta will be available today.
If you have any of the following devices, you'll be able to run iOS 9:
iPad 2

iPad 3rd gen

iPad 4th gen

iPad Air

iPad Air 2

iPad mini

iPad mini 2

iPad mini 3

iPhone 4s

iPhone 5

iPhone 5c

iPhone 5s

iPhone 6

iPhone 6 Plus

iPod Touch 5th gen
iOS 9 will bring some welcomed changes to your iPhone and/or iPad. As we previously noted, the version will improve your device's battery life, with the company saying that an iPhone undergoing average usage will last about an hour longer than it does with its non-iOS version.
If you really need longer battery life, though, there's even more: there will be a new option that will switch the handset into a more conservative mode, and that will give up to three hours in addition that extra hour — so up to four more hours of battery life.
If you've an older device with limited space, there's even more good news: you'll need less free space to get the update, with Apple saying that it will require only 1.3GB of free space rather than the 4.6GB that iOS 8 needed. A blessing to those still clinging to their 4s.
Check the SlashGear Apple Hub for more!