Your iPhone could last hours longer with iOS 9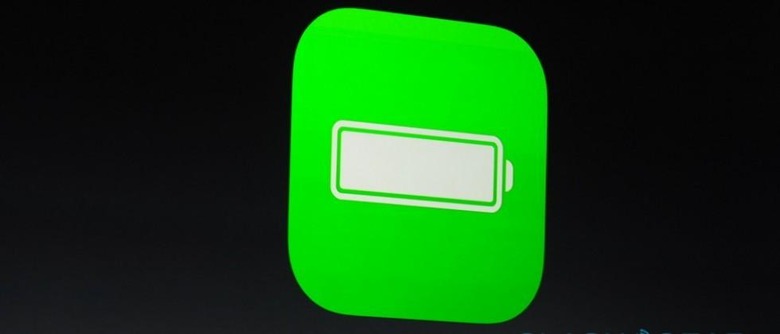 Apple is touting its battery improvements with iOS 9, promising that an iPhone under typical use will last for around an hour longer than before. The under-the-hood changes will be delivered effectively seamlessly, Apple said. However, that's not the only boost in battery life that iOS 9 can deliver, if you flick the right switch.
A new option will activate a more frugal mode, which Apple says will deliver up to a further three hours on top of that initial hour-long improvement.
Low power mode "pushes switches you didn't even know existed," Apple's Craig Federighi joked during the WWDC 2015 keynote.
Battery life is something smartphone owners – not just those of iPhones – have complained about for some time, particularly as manufacturers shift to non-removable packs. That, combined with an appetite for slimmer phones, has left batteries sometimes struggling to keep up with everything demanded from the handsets.
Fitting a bigger battery – and thus trying to persuade buyers that a thicker device isn't a step backwards – is one option. Doing more software optimization is another route; we'll have to wait until later in the year and the "iPhone 6s" to see if Apple pairs both strategies.