Apple's HomeKit is here: "Siri, turn on my lights"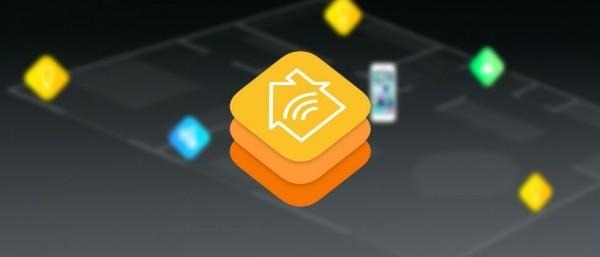 Today Apple's smart home ecosystem HomeKit launches with brands like Elgato, Insteon, Lutron, Ecobee, and iHome. Just ahead of the company's Worldwide Developers Conference (WWDC 2015), HomeKit has launched with partners bringing hardware to the market. It's been nearly one year* to the day since Apple's HomeKit system was first revealed at WWDC 2014, and here we're seeing partners launching products aplenty, some that'll be carried by Apple Stores, some that will launch independently in stores around the world. Soon you'll be able to tell Siri to turn your lights on when you enter your home – soon!
*UPDATE: actually it's been one year exactly since HomeKit was first announced. Have a peek at the timeline below this article to track HomeKit back to its source, WWDC 2014. This system's launch timing is too perfect to be a coincidence.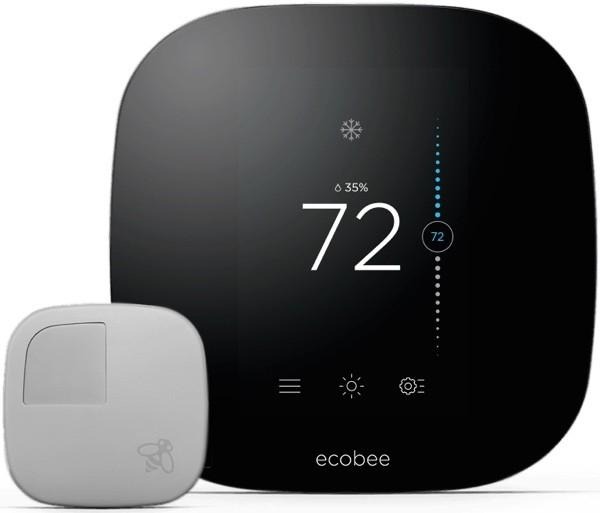 You'll be able to roll with an Ecobee thermostat tied in with the HomeKit system, for starters.
This temperature-controlling piece of equipment will be launching in July – in Apple Stores, too. The Ecobee thermostat tied to Apple's HomeKit will be $249 USD.
There'll be one awesome sensor – for starters – from Elgato that'll launch this July. This one sensor is actually an ecosystem unto itself, one called eve, launching with several different sensors for different areas of your home.
The eve room senses air quality, temperature, and humidity. Eve weather senses air pressure, temperature, and humidity, while eve door & window senses open and closed state, time and duration. Eve energy senses consumption and is able to switch your plug on and off.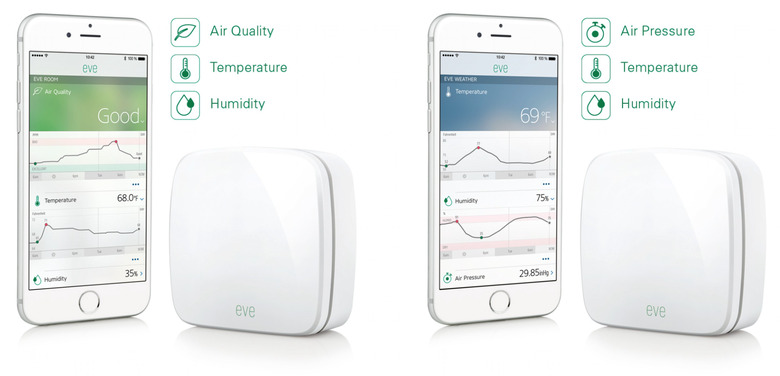 Lutron will be releasing their Caseta Wireless system to control your lighting throughout your home with Siri.
The iHome iSP5 SmartPlug fits in and above your standard wall socket and is able to switch on and off with Siri.
Insteon have announced their own Insteon Hub for controlling lightbulbs, cameras, wall outlets, switches, sensors, and basically anything else you happen to have sitting around the house.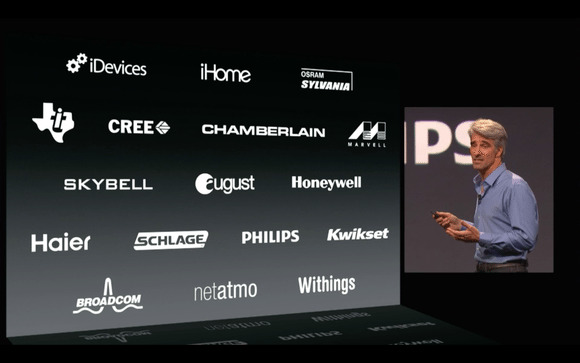 Like many of the products in the extended HomeKit universe, Insteon's system will be available in July.
Have a peek at our extended guide to this system: Here's How Apple iOS 8 HomeKit Works.