Facebook's Instagram buy is a $1bn mobile landgrab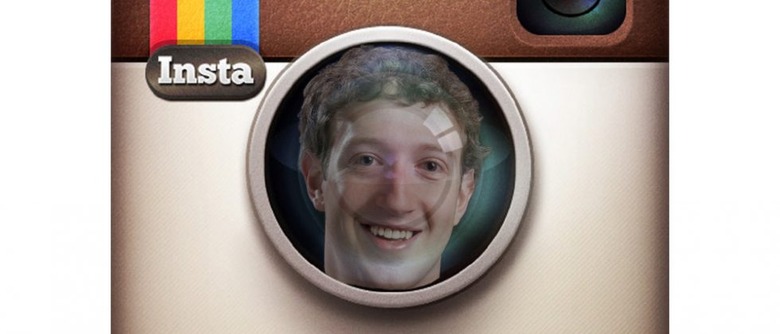 One billion dollars either gets you a huge amount or very little these days. Facebook has either bought itself 27m registered users, or a few retro-style filters in a slickly designed app for iPhone and Android. Of course, in reality they're one and the same thing: in acquiring Instagram, Facebook has opened the door to a new bubble of membership – albeit an expensive one, at around $37 a user – and added another string to its content sharing portfolio. It's also gained a further footprint on smart devices, arguably the most important aspect of the deal.
For Facebook, user-investment of time and interest is key. Ironically, Instagram co-founder Kevin Systrom boasted of the app's "Facebook-level engagement" last month among iOS users; that same cohort grew surprisingly irate when Android was allowed to join the party.
iOS users loved Instagram for its ease of sharing, just as much as its novelty camera effects. Conversely, many users of the more-recently released Android app found themselves slightly non-plussed about its appeal; copious sharing options have been part of Android from the start. Facebook's own sharing options fall somewhere in-between the two in concept; more regimented than, say, Google+ but more flexible than Twitter.
The question now is how Instagram users and Facebook users will combine. Those in the former group who don't currently have accounts for the latter are, perhaps, unlikely to see the acquisition as the prompt to sign-up for a wall of their own. More likely, then, is Instagram's membership swelling as a result of greater promotion and integration with their existing Facebook accounts.
[aquote]Instagram could be a building block in Facebook's mobile plans[/aquote]
Mark Zuckerberg has said that Facebook plans to leave Instagram alone: the Facebook CEO apparently has no plans to mess too deeply with an app that's obviously struck some sort of chord. Perhaps he doesn't really need to. Let's not forget the persistent rumors of a Facebook phone, or at the very least the ever-evolving Facebook apps for the various key platforms. Instagram could well be one further building block in their development, a brand name that's already associated with sharing and customization.
Listen to the rumors around Facebook in the past 12-18 months, and you'll have heard about a social network concerned at its place in the mobile ecosystem. The company revealed more than half its monthly users access the site from a mobile device, but it is still subject to the fickle whims of platform operators. Apple's decision to bake Twitter into iOS 5 rather than Facebook undoubtedly still stings, while the social network's refusal to open up contact exports saw Android sync removed several iterations ago.
Buying into an established player may be a blunt way of broadening your footprint, but Facebook isn't smarting for cash. With Google+ quietly growing its user-base while thickening its tendrils through Google's search results, Facebook needs to keep pace. Targeting mobile photographers is a good way of doing that; we've already seen Facebook's gallery system upgraded to support higher-resolution shots and full screen viewing.
Whether services and software are enough to stave off rivals remains to be seen. But, in a world where Kodak can't make money in cameras but a retro camera app producing shots that mimic your old Kodachrome sells for a billion dollars, arguably anything is possible.