Facebook Phone could break through site's social mobile limbo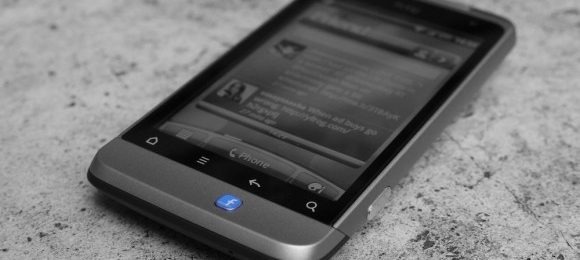 Facebook's mobile strategy faces renewed attention IPO excitement cools, with the company citing cellphone users as a huge source of potential growth though warning it is currently at the mercy of Apple and Android. According to Facebook's SEC filing, 425m active users accessed the social network while mobile in December 2011 alone, more than half of the total number of active users in fact. The figures are likely to renew speculation that Facebook will try to make its own play for the smartphone market.
Currently, Facebook points out, there are no mobile adverts in play, despite the huge potential audience for advertising. It's an issue the company suggests might in fact negatively impact Facebook's bottom line: even if mobile users grow, they're not contributing to Facebook's purse.
"Although the substantial majority of our mobile users also access and engage with Facebook on personal computers where we display advertising, our users could decide to increasingly access our products primarily through mobile devices ... We currently do not show ads or directly generate any meaningful revenue from users accessing Facebook through our mobile products, but we believe that we may have potential future monetization opportunities such as the inclusion of sponsored stories in users' mobile News Feeds" Facebook IPO
That's the most obvious cloud on the horizon; the other, the IPO documentation suggests, is a lack of control over the most popular mobile platforms in play today. Facebook runs the risk of being marginalized should Apple or Google decide to prioritize other services, including their own in iOS and Android. It's something Facebook has already seen, in fact; Apple opted for Twitter for its in-depth social integration in iOS 5.0, while Google has been pushing its own Google+ network heavily in recent months.
"We are dependent on the interoperability of Facebook with popular mobile operating systems that we do not control, such as Android and iOS, and any changes in such systems that degrade our products' functionality or give preferential treatment to competitive products could adversely affect Facebook usage on mobile devices"
The obvious path, then, is a smartphone of Facebook's own. HTC and others have already experimented with baked-in Facebook integration, though the handsets themselves have failed to set the market alight. However, the social network is believed to have long harbored ambitions for an in-house Facebook phone, built on a modified Android base, with the first-gen project even hoping to design its own hardware.
The sheer costs involved supposedly scuppered those plans, and Facebook apparently turned to HTC once more with the promise of an HTML5 based OS the site would build on top of hardware from the smartphone manufacturer. However, with the promise of a huge IPO payout on the horizon, Facebook could well decide to head back into the labs and renew its efforts on an official Facebook handset.
[via The Guardian]