The Facebook Phone may be finally coming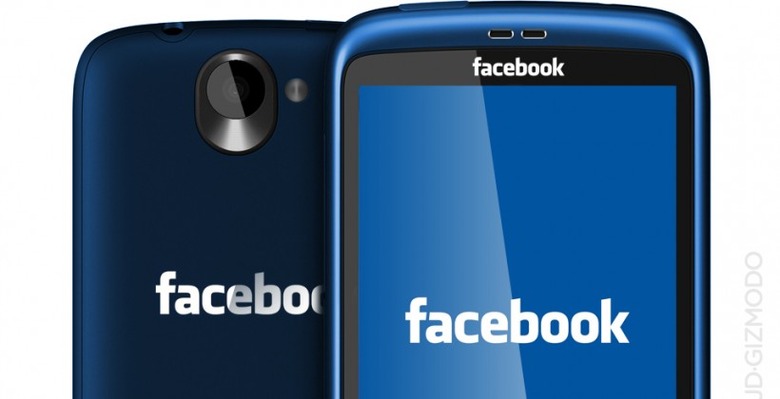 Earlier this year, you may still remember the HTC Status and HTC Salsa from AT&T, the pair of "Facebook phones" that weren't exactly up to their titular status. But just hours ago, reporters over at All Things Digital claim that social-networking company itself is working with a cell phone manufacturer to build, yes, a very Facebook phone, code-named Buffy (from the vampire-killer television series, for some reason). And most likely not one with just a tiny little Facebook button on the front.
All Things Digital claims that "the phone is planned to run on a modified version of Android that Facebook has tweaked heavily to deeply integrate its services." Tweaking Android heavily seems like the common theme of every company out there not named Google. It's also reported that Facebook is working with Taiwanese smartphone maker HTC to build the smartphone, although Facebook had also allegedly considered partnering with Samsung to make the device, but went with HTC instead. No comment on what grounds the decision was made on.
A spokesman for Facebook declined to directly comment on development on the new Facebook phone (codenamed Buffy, just in case you forgot), but stated that "Our mobile strategy is simple: We think every mobile device is better if it is deeply social. We're working across the entire mobile industry; with operators, hardware manufacturers, OS providers, and application developers to bring powerful social experiences to more people around the world." HTC also declined to comment. We'll see what's actually going on. But in the meantime, just go tap open the Facebook app on your smartphone. It's plenty good enough, unless Facebook has thought up of a revolutionary way to combine their social network with the Android OS, and still streamline the user experience at the same time.
[via All Things Digital]