Kodak Axes Digital Camera Business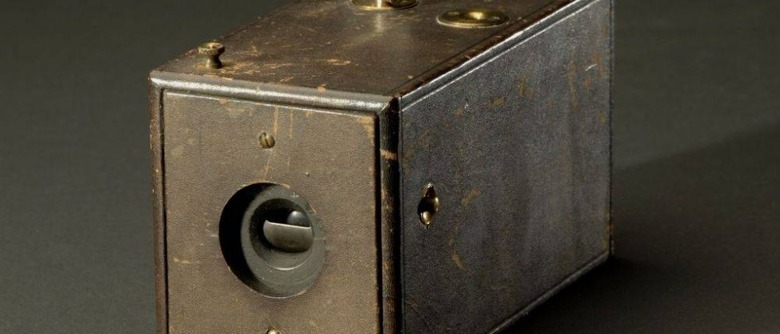 Bankrupt Kodak has decided to ditch its digital imaging business in an attempt to stay afloat, ceasing production and sales of digital cameras, pocket video cameras and digital picture frames in the first half of 2012. Described as a way to "drive sustainable profitability" the decision will see Kodak instead focus on pushing its existing brand licensing program, as well as online and retail-based photo printing and desktop inkjet printers.
The news marks the end of an era for Kodak, which was founded back in 1889 – the camera pictured above is one of the first to be sold by the company. Unfortunately for the business, it reacted too slowly to the rise of digital imaging, finding its products outclassed by cheap digital models from rivals and subsequently cannibalized by photo-capable smartphones.
Today, three-fourths of Kodak's total revenues come from its digital businesses, though those include Digital and Functional Printing, Enterprise Services and Solutions, and Graphics, Entertainment and Commercial Films units. The company expects to incur a $30m one-off cost in shuttering its digital camera arm, though that should be more than offset by the predicted $100m yearly operating cost savings.
Kodak says it has more than 100,000 kiosks and order stations for digital prints worldwide, as well as integration with social networks and online galleries. The company filed for Chapter 11 bankruptcy in mid-January, after selling off assets including its digital camera sensor business simply to stay afloat.
[Image credit: National Museum of American History]