Dell IFA 2012 Wrap-Up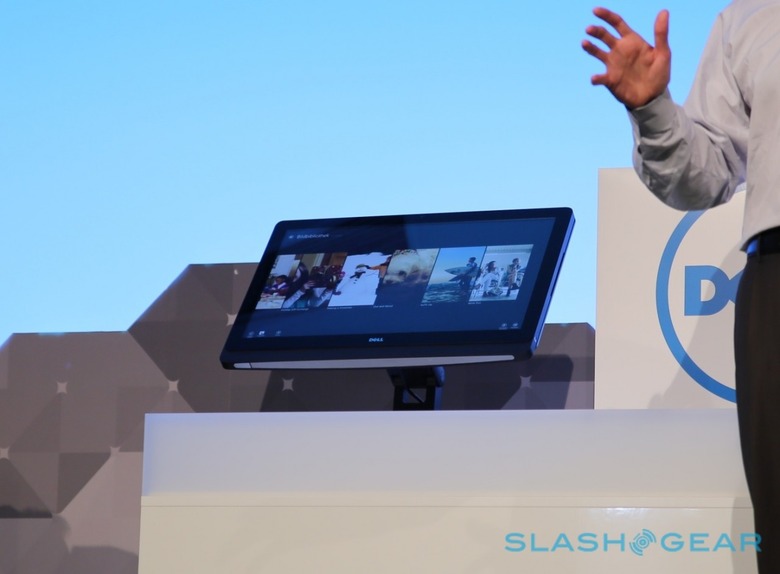 Today's the second major day of news from IFA 2012, and while Samsung and Sony both got their time in the spotlight yesterday (Samsung in particular had a lot to talk about, but Sony had some big announcements as well), today it's Dell's turn. It seems that everyone is jumping on the Windows 8 and Windows RT train lately, and Dell is no exception. Today it revealed a handful of new devices that will be making friends with Windows 8 and Windows RT.
There are three new products from Dell for you to take a look at today. The first is the refresh of the Dell XPS One 27, an all-in-one PC that has been given a touchscreen and support for Windows 8. It also comes packing a sexy resolution, running at Quad HD 2560 x 1440 and being able to boast 3.7 million pixels. We were able to spend some time with that 27-inch screen, and you can see what we thought of it in our hands-on with the Dell XPS One 27.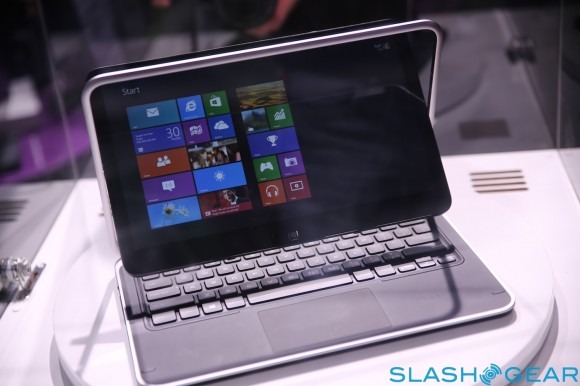 Next up we have the Dell XPS Duo 12 ultrabook. This announcement is significant not only because it's seemingly reviving the Inspiron Duo, but also because the XPS Duo 12 comes with a swiveling touchscreen, putting an interesting spin on the tablet/notebook hybrid. Dell kept the XPS Duo 12 behind glass after making its announcement, but we were still able to get some eyes-on time with the convertible ultrabook and have a look its full HD screen.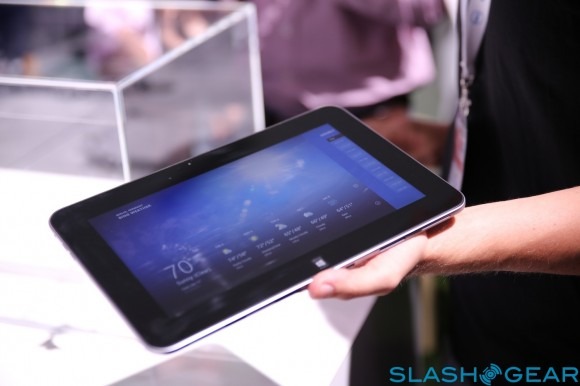 Finally, we come to the Dell XPS 10 tablet. The 10-inch slimline tablet is rocking Windows RT and comes with a removable keyboard dock. That's all well and good, but what really surprised us were Dell's claims about the battery. This bad boy can apparently run for 20 hours on a single charge, so if you need a tablet that has a long lasting battery, this sounds like the one for you. Just like the Duo 12, we have an eyes-on with the XPS 10, giving you an up-close look at the tablet. As an added bonus, we also found out that Qualcomm's Snapdragon S4 processor line will be powering this new tablet, so that's something to get excited about.
That about does it for our Dell wrap-up, but keep it right here at SlashGear for more news straight from the floor of IFA 2012!