Sony IFA 2012 Wrap-Up

Well folks, today marks the first major day of IFA 2012 over in Berlin, Germany, and we had tons of exciting and worthwhile news from Sony, Samsung and multiple others. For those that missed the bulk of the news in the early hours this morning we have a full breakdown of Sony's IFA aspirations. From 84" TV's to Android tablets and more. Check it out below.
Now obviously Sony has tons of products on display for IFA 2012, so we're just going to round up and mention a few of the important product launches that stood out the most this morning. That all starts with their new 84" 4K Bavia HDTV. Yup they just launched their first 4K TV and it comes in at a massively impressive 84" with a resolution of 3,840 x 2,160. It upscales everything into 4K and even has some passive 3D features for that crowd too. It'll be expensive and hit stores sometime early September. Who's buying?
Next up we wanted to talk mobile considering Sony's been slowly but surely getting more popular in the smartphone market. Today Sony rebranded their tablet line into the XPERIA name and launched a new and improved Sony Xperia Tablet S. It rocks a quad-core Tegra 3 processor and Android 4.0 Ice Cream Sandwich all for $399. Next up was smartphone and Sony had a new range of three smartphones. The top-tier Xperia T, then they also launched an Xperia V and a budget friendly J.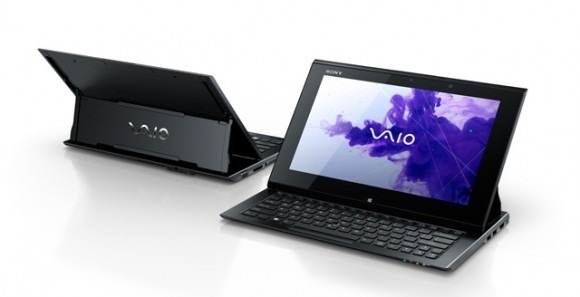 That was then followed by a brand new Microsoft Surface competitor with their new Windows 8 convertible PC called the Sony VAIO Duo 11 tablet. The picture above should explain plenty otherwise hit the link for Sony's take on a Surface-like Windows 8 tablet PC. It rocks a Core i7 processor, 4GB of RAM and up to 256GB SSD options. Not bad right?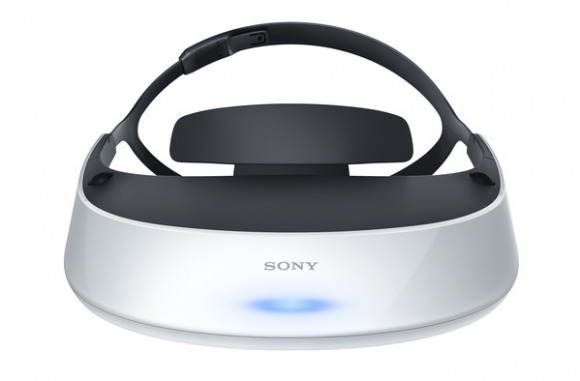 Then to round off a few more interesting aspects of Sony's day we have a personalized 3D headset called the Sony HMZ-T2 Personal 3D viewer. This unit is designed to give users a personal, private, and unique perspective of 3D content and looks rather interesting. We'll be hearing more on that soon I'm sure. Lastly they showed off a few NFC-capable Bluetooth wireless speaker systems that will work with the above Xperia tablet and smartphones. Simply tap the device to the speaker and NFC will enable music playback and start right off from your last played favorite track. This is music enjoyment in its simplest form. Last but not least they announced a micro action cam to take on the GoPro called the Sony Action Cam.
We will have plenty more coverage from Sony, and everything else at this years IFA 2012 event so stay tuned and don't forget to stop by our IFA 2012 Hub.