Sony Action Cam revealed to take on GoPro

This week at IFA 2012 we've gotten a glimpse at a brand new Sony-made camera made for high-energy recording – the Action Cam. This device works with a 16 megapixel sensor (Exmor R), wi-fi connectivity, and is popping up for an amazing $199. See if you can match that, competing action camera warriors!
This device brings on a regular version shipping in September or October for $199, then a $270 USD version comes with wi-fi capabilities. This device brings on wi-fi remote configuration as well as viewfinder – which you'll want if you want to see what's going on, as this device has no display otherwise. The camera also works – in both cases – with a 16-megapixel Exmor R sensor so you can grab low-light shots galore.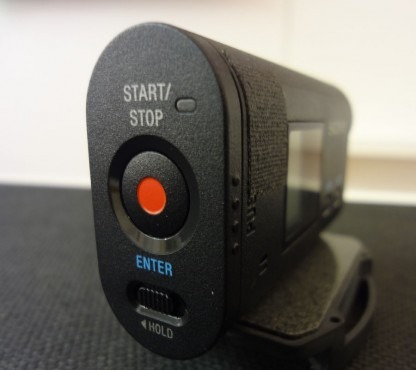 The camera also works with a fixed-zoom Carl Zeiss lens and some lovely 1080p video at 30 frames per second as well as a 720p option at 120 fps – that's slow motion for sure! You can work with removable storage with this device's microSD card slot, you've got a removable battery so you'll never be low, and you've got the option to work with a display if you're willing to shell out a few extra bucks. There's a "Handycam Adapter" in the works that has a 2-7 inch display that works with a standard camcorder interface as well.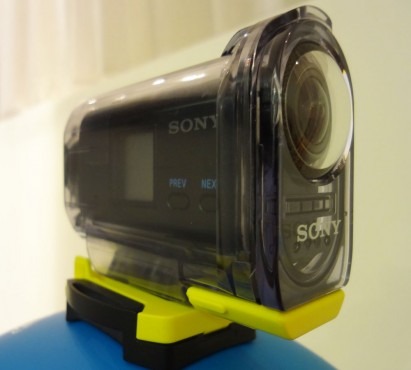 This device also has a set of accessories in the works including an adhesive mount pack, a bike mount, angle mount, head straps, suction cup, replacement housing for waterproof action, and more! Stay tuned as the Action Cam takes hold of our action-loving hearts in the very near future – and stick to our IFA 2012 portal as well to stay up to date on all things released in Berlin!