Sony XPERIA Tablet S revealed with Tegra 3 and ICS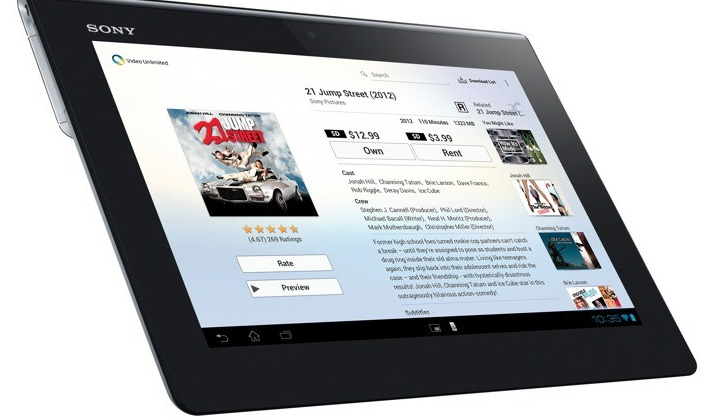 The folks at Sony have revealed a lovely new tablet that you might feel like you recognize at IFA 2012 – the XPERIA Tablet S. Quite similar in shape to the Tablet S from last year, this device has a folded-over magazine shape, 1,280 x 800 IPS display, and Android 4.0 Ice Cream Sandwich. This device is bringing in a lovely IR transmitter so you can use it as a universal remote, and it'll have the awesome NVIDIA Tegra 3 quad-core processor under the hood as well.
This device is set to bring a slimmed down design to the market with a casing that's between 35 and .47 inches thick and it's much lighter than the previous model at just 1.26 pounds. This device has a massive 6,000mAh battery and is made to work with Android 4.0 Ice Cream Sandwich. The tablet is slated to move forward to Android 4.1 Jelly Bean soon, as well.
This device comes with the Watch Now app for live TV viewing, they've got a Guest Mode for working with multiple users on one device, and the whole thing works with Sony's Music and Video Unlimited as well. The tablet comes with 5GB of space with Sony's new cloud storage service PlayMemories, and is ready to rock in early September.
So early, in fact, that you'll be able to get this device on September 7th, with pre-orders starting today. Prices will be $400 for the 16GB model, 32GB for $500 and the 64GB for $600. This device also has several accessories coming too, with a charging cradle, stand, dock speaker, and carrying case set up right out of the gate.