Sony introduces the VAIO Duo 11 slide-out tablet to take on Microsoft Surface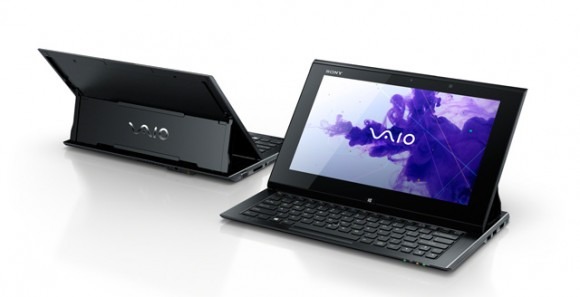 Sony has just officially entered the Windows 8 tablet and touchscreen market with the announcement of the recently leaked VAIO 11-inch slide-out tablet. This will obviously be aimed at those folks that created the Surface tablet — and Sony hopes to spoil their plans with this new full featured and powerful Windows 8 machine.
It's a tablet, and it's a notebook. This thing does it all. Sony very briefly mentioned this new full-featured tablet at IFA 2012 and while we are digging for the skinny, check out the leak from earlier this week. The Duo 11 will come with many different options for CPU, and will be customizable to users needs and budget.
The new Duo 11 will come powered by Intel's Core i7-3517U processor, and a few lower priced options will be available. Then they've managed 4GB or 8GB of RAM options complete with 128 or 256GB SSD's for extremely impressive performance. The specifically mention the 11.6-inch display will be a full 1080p and look stunning — probably with the BRAVIA engine.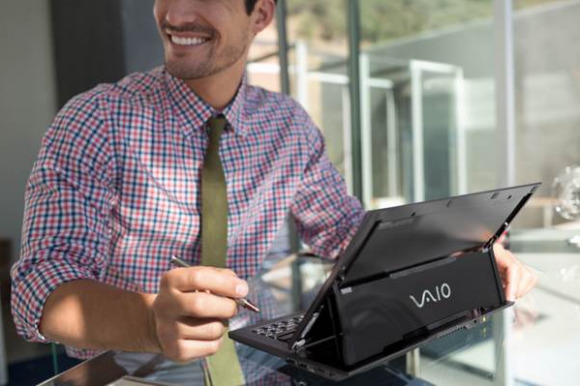 This convertible PC will have ultrabook power while remaining extremely portable, doubling as a tablet and more. The press photos reveal stylus support — which was expected — and we are hearing various accessories will be included at launch as well. Did we mention NFC, GPS, and 720p HD cameras both on the front and back of this tablet hybrid. Sony will be aiming for a late October release date but are pretty tight-lipped on pricing for now. We'll update once they announce full details.