Sony VAIO Duo 11 tablet hybrid spotted with Windows 8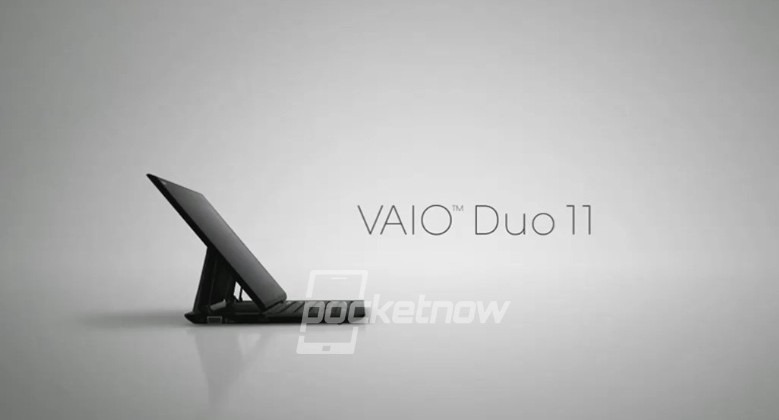 It looks like Sony is gearing up to give Microsoft Surface a run for its money with a new tablet hybrid of its own. The leaked pics you see below come courtesy of an unnamed PocketNow source, and appear to depict a new Sony convertible tablet running Windows 8. While there aren't too many details at the moment, the pictures do give away some hints as to what this tablet hybrid could be.
First of all, we can see Microsoft Office running on the tablet in one of the images. The keyboard also appears to be backlit, and PocketNow points out that the keyboard isn't detachable – it's on there for good. That, when coupled with the office setting of the images, leads us to believe that the VAIO Duo 11 will be aimed more at business people than mainstream consumers.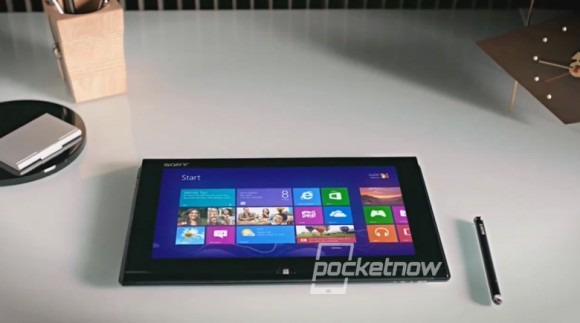 We can also clearly see a stylus in a few of the images, but it's unclear how big of a role that will play. You'd probably be able to get away without using the stylus given the touch-friendly nature of Windows 8, but once again, that stylus reinforces the idea that this is a tablet for business professionals. As you can see from one of the images, the tablet can fold over and hide the keyboard, despite the fact that the keyboard is a permanent feature of the Duo 11.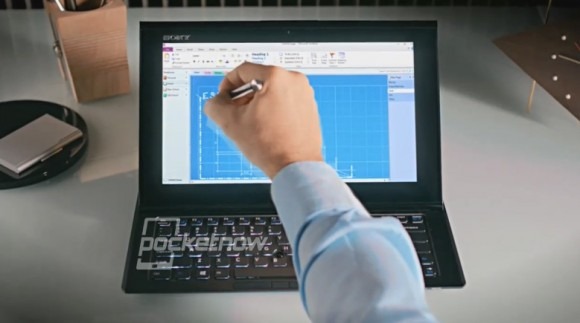 Sadly, PocketNow's source left the most important information out of this particular leak: pricing and a release date. If Sony aims for a price around that of the Surface, the VAIO Duo 11 could end up being quite a worthy challenger to Microsoft's upcoming tablet. With the release of Windows 8 just under two months away now, we can probably expect an official reveal from Sony soon, so stay tuned.