Dell XPS One 27 gets Windows 8 and multitouch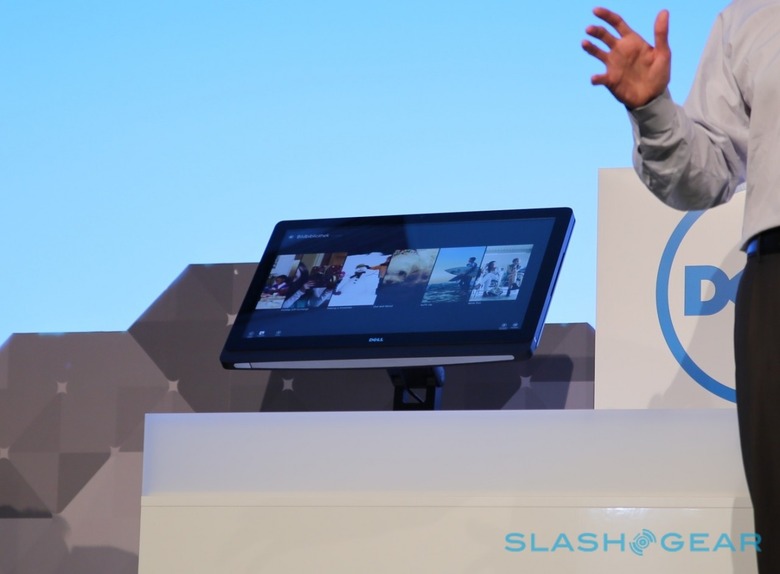 Dell has launched its latest XPS all-in-one desktop, refreshing the XPS One 27 and including a touchscreen for navigating Windows 8. Targeted both at domestic and business users, the One 27 runs at Quad HD 2560 x 1440 resolution with 3.7m pixels, and – with Dell disagreeing strongly with Apple's hands-on approach for AIOs – allows you to page through Windows without using a keyboard or mouse.
Supporting the discrete grey casing there's a multi-adjusting desk stand that can be pushed back for regular sitting work, or then pulled up higher so that those standing can use it more comfortably. Dell actually launched the XPS One 27 back in May originally, but the touchscreen interface makes much more sense now that it runs Windows 8.
Inside there's a choice of Core i5 or i7 processors, along with optional NVIDIA discrete graphics to augment the standard Intel HD 4000 GPU. There's up to 16GB of RAM, up to 2TB of storage, and an optional mSATA flash drive for speedier app loading. Connectivity includes both HDMI input and output, together with gigabit ethernet, Bluetooth 4.0 and USB 3.0.
No word on pricing at this stage, though we're guessing the updated XPS One 27 will start at around the $1,399 point just as its Windows 7 predecessor did.