Dell XPS One 27 Hands-on
The Dell XPS One 27 isn't a new all-in-one PC, but with Windows 8 and full multitouch it really comes into its own. Fronted by a huge 27-inch Quad HD LCD – that's 2560 x 1440 – and mounted on an adjustable stand, it's an interesting alternative approach to all-in-ones to what we've seen from the other big name in the marketplace, Apple's iMac.
Dell's plastic bezel isn't as attractive as the brushed metal of the iMac, but the materials don't feel cheap, just more subdued. The company is aiming for business as well as home users, who might be more conservative but still want a machine that will last.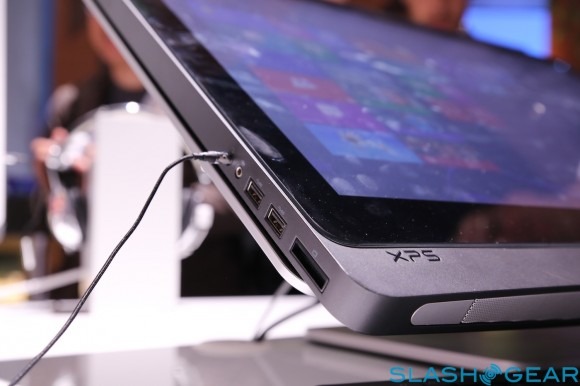 As for the stand, that's reasonably stiff so as to support the heavy screen, but once you get it moving it's no problem tilting and raising it to suit standing use. We'd like to see it lift a little higher, though being able to tilt the touchscreen back and interact with your fingers is a good compromise, and almost like a smaller version of Microsoft's SUR40.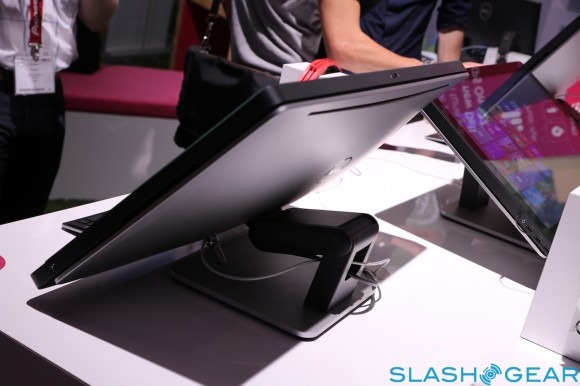 Windows 8 touch still has to fully convince the market, and while the Metro-style UI is suited to finger interaction, regular Windows apps have hopelessly small buttons on a 2560 x 1440 screen. How much of a problem that will be to end-users will depend on what software they use most often.
Dell will announce pricing and exact specifications for the XPS One 27 later in the year, when Microsoft releases Windows 8 officially.