Can the $799 Vuze VR camera really compete with GoPro and OZO?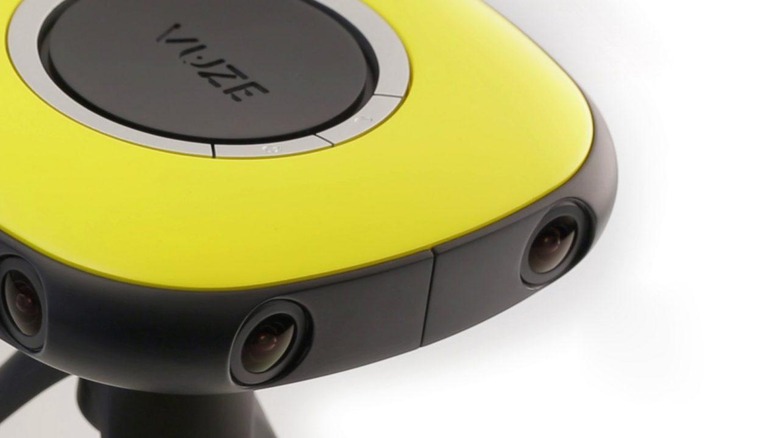 Virtual reality cameras have been increasing in number over the past year or so, as ways to consume VR content – whether smartphone based, like Gear VR or Google Cardboard, or more significant rigs like Oculus' Rift and HTC's Vive – have proliferated. Usually, though, the decision you have to make is whether you want the best quality, or to burn through the contents of your wallet.
On the one hand, you have cameras like Nokia's OZO and Facebook's Surround 360. Promising the very finest image quality to professional videographers and filmmakers, each is capable of recording extremely high-resolution footage; at the same time, they're nowhere near cheap.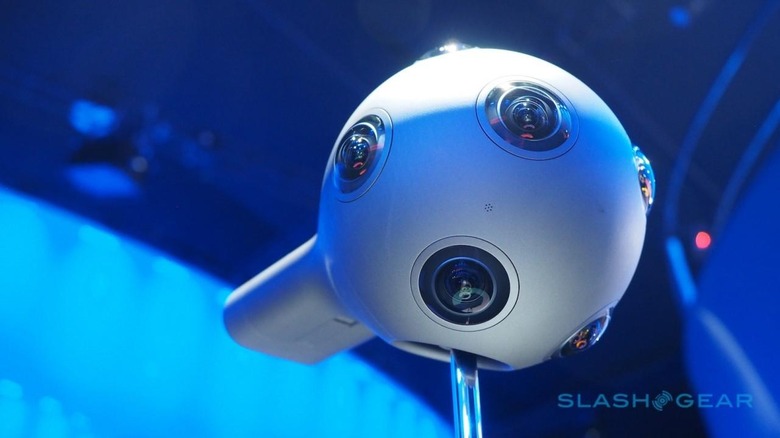 Facebook's camera, for instance, costs around $30,000, while the tadpole-esque OZO is an even more astonishing $60,000. Even GoPro's Omni, which bundles six of the company's cameras into one rig, will set you back $5k.
At the other extreme, the more affordable ways to make capture 3D video have generally sacrificed quality to hit a low price. Samsung's Gear 360, for instance, is expected to be under $500 in the US, but falls short of 4K resolution for video. Ricoh's Theta S can be had for $350, but manages only 1920 x 1080: yes, that's Full HD resolution, but you have to remember that it's spread across a full 360-degree view.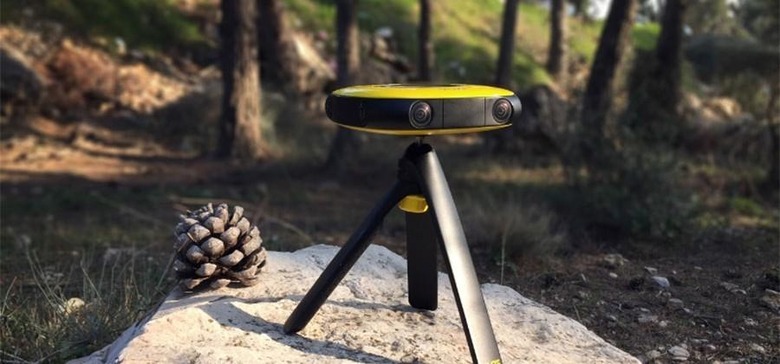 The Vuze falls somewhere in-between. For a start it's relatively affordable in the grand scheme of virtual reality cameras: $799. With eight Full HD camera sensors it generates 4K resolution video, higher than the Gear 360.
It's also a lot more convenient in terms of size and bulk. Both OZO and Surround 360 are fairly bulky; Vuze should fit in a pocket, makers HumanEyes says.
So what are you sacrificing when you opt for Vuze? Well, 4K is good but it's not the 8K of the GoPro Omni (or, indeed, the eight 2K x 2K sensors of the OZO). Looking at the sample footage, the blending between the cameras isn't entirely seamless either.
The Vuze Studio app bundled with the camera claims to use an "adaptive blending" system which avoids the harder lines between combined frames that the human eye is apparently more readily drawn to, but the result isn't entirely perfect all the same.
NOW READ: Oculus' big plan for VR
Still, you're getting a lot for a fairly small amount of money, and while professional film-makers may still want to save up for a Nokia rig, the rest of us now have a far more capable option for generating VR and 3D video.
Given how smartphone cameras have proved more and more popular for shooting even theatrical-release movies – Sundance hit Tangerine was entirely filmed on iPhone 5s, for instance – it's likely we'll see a rise in VR features as prosumer hardware like Vuze filters out to the market.