VUZE 3D VR camera gets a $799 price tag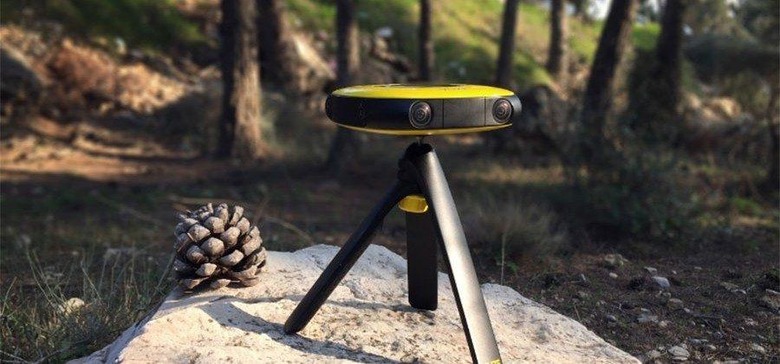 If you think that a good VR headset is an expensive purchase, just take a look at what it costs for a camera capable of capturing content for one. Many of the best options out there cost considerably more than a Vive or Rift headset. The ones that don't tend to shoot fairly low-quality images. Well we've had our eye on one since January, and it's looking like it might be a great compromise between price and quality.
Back at CES, HumanEyes announced their new consumer-grade 360-degree 3D VR camera, named VUZE. They claimed that it was the world's first such camera that was both portable, and aimed at the consumer level. Unfortunately they were a little quiet on the details at the time, but they did have a surprising price point in mind. At the time they said that it would be sub-$1000, which seemed like a pretty good price at the time.
Today, HumanEyes has announced that they will start taking pre-orders for the VUZE starting today, with a price of $799. Orders will ship sometime this fall. The VUZE features 8 FHD (4K) cameras, which can seamlessly switch between shooting 2D and 3D content. Since it's using 8 cameras, you'd normally have to worry about stitching all of the images together. HumanEyes has made it easy to do, requiring only the push of a button to accomplish. What's really great is that it can do this in near real-time. It takes around one minute of processing for every minute of footage captured.
Of course, the most important part of buying a camera is the quality of the footage you get. The good thing is that you can see for yourself. The first short film captured on a consumer-grade 3D VR camera is currently being showcased at the Cannes Film Festival, and it was captured entirely with the VUZE. You can see a trailer for it below. It's really pretty good quality, for being shot on a $799 camera.
Source: VUZE