VUZE Camera is a portable 360-degree 3D VR camera aimed at average Joes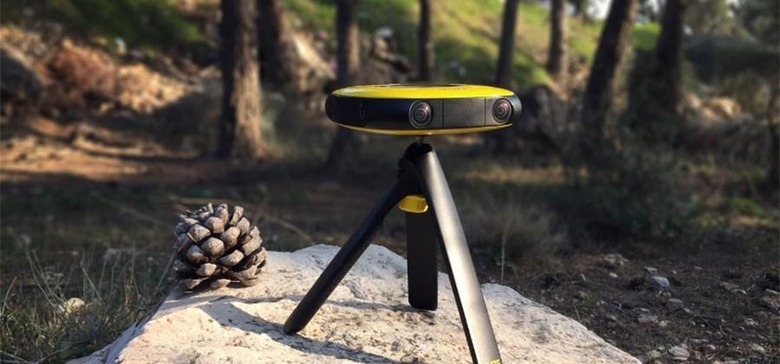 A new consumer focused 360-degree 3D VR camera has been unveiled at CES 2016 called the VUZE Camera. The camera is billed as the world's first consumer, portable 360-degree 3DVR camera and it will sell for under $1000. The exact price isn't offered, but expect around $999. The VUZE Camera has been simplified as much as possible to make use and operation as easy as possible.
Inside the VUZE Camera enclosure are eight full HD cameras and the VUZE has point and shoot form factor. Included VUZE Studio software offers near real-time processing of the video and stitching of footage uses a proprietary technique called Adaptive Blending that mimics the way the human eye interacts with the brain.
The video and images recorded with the camera can be viewed on any VR headset, 3D device, or TV via any VR player. The camera will be available with its own selfie stick and tripod made specifically for the VUZE Camera. The battery and SD card are removable and the SD card can capture up to an hour of video.
Each of the eight internal cameras has ultra-wide lenses to capture 120-degree horizontal and 180-degree vertical images. 2D or 3D spherical images can be recorded. The VUZE Camera will launch in August and the under $1000 price includes the selfie stick, tripod, VR head mounted goggles, and VUZE Studio software access.
SOURCE: Vuze