Facebook's Surround 360 camera will cost you $30k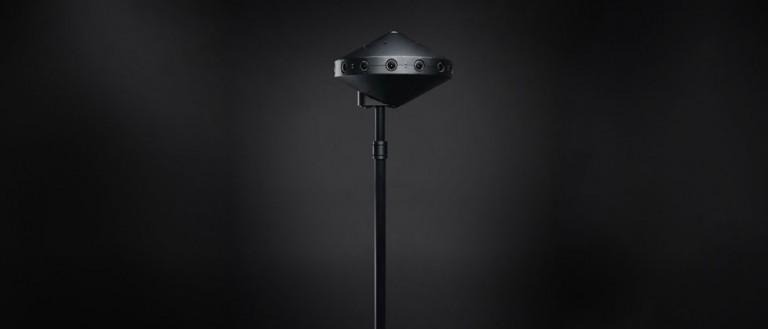 Another day, another massively expensive 360 (spherical) camera rig you'll never be able to afford as a common citizen. Facebook suggests that this system can be built from camera parts you can buy yourselves, the total cost for the rig reaching somewhere around $30,000. If that's something you're going to be able to toss cash at, you'll be in luck – once you've got the whole system together, you'll be able to use the company's own software to stitch the resulting media you capture together into a single, seamless 3D-360 video. That video will – of course – be easily upload friendly for Facebook immediately after processing.
The cool thing about this camera and its technology is the fact that Facebook will not be branding and selling the camera themselves. It's going to be an open-sourced affair. This summer, both the plans to create the camera rig and the software that'll stitch together the resulting video will be placed on GitHub for anyone to access for free.
The camera rig includes 17 "globally synced cameras" – they'll all be turned on and started at the same time, and all footage captured by the device will be able to be stitched by the software Facebook has made into a single, massive, 3D and 360 (spherical) video.
The rig's 17 cameras include 14 wide-angle cameras that are "bolted onto" a horizontal ring. The ring should remain horizontal when capturing footage once you've got the camera set up.
In addition to the 17 cameras around the ring, you'll have a single fish-eye camera on top of the rig, as well as two down below. Facebook's plans suggest a rugged aluminum chassis be used to offer "stable, well-aligned images". Aluminum also ensures that the cameras can run for prolonged periods of time without overheating.
The software for this system is able to export several sizes of video, including 4K, 6K, and "up to 8K video for each eye." Facebook suggests that this "doubles" the industry standard output and will be able to be played on the Samsung Gear VR "with Facebook's custom Dynamic Streaming technology."
Sound like a rig that'll go up against Google's GoPro 360 camera rig properly?