This is GoPro's crazy 16-camera Google Jump rig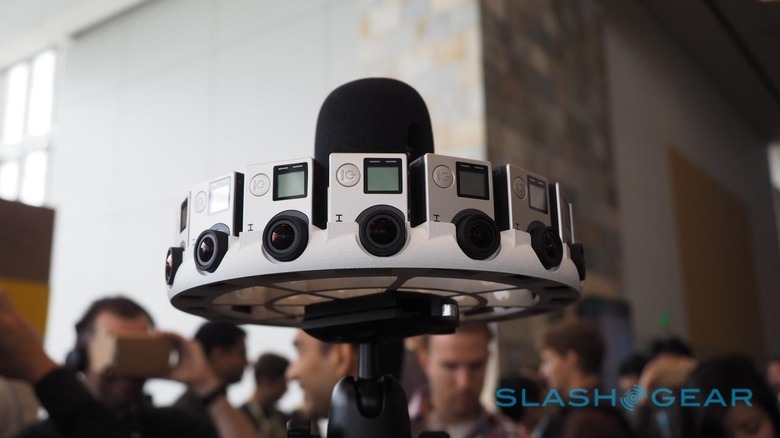 GoPro has been busy lately, first showing off a spherical rig yesterday and then following up today with this, a 16-camera 360 Array to work with Google Jump. The first example of a Jump-compatible rig for recording entire panoramas of footage, the 3D-printed framework holds more than a dozen GoPro cameras and, optionally, a microphone with them, so that users can capture everything going on around them and share it on the new YouTube service.
GoPro had two demo rigs, each with a different camera mounting style. Both fit to the top of a tripod, and one was also sprouting a unidirectional microphone too, to record synchronized audio as well.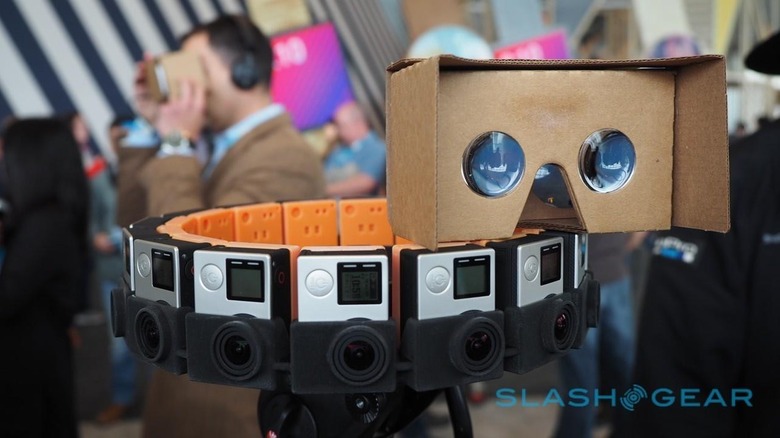 We've seen 3D-printed before, of course, though usually they hold just a couple of cameras: two, perhaps, for recording 3D footage.
GoPro's camera array yesterday took a slightly different approach. It consists of six cameras, all shooting simultaneously and at varied angles; the resulting footage is all fed into Kolo, an app the developers of which GoPro acquired recently, and stitched into a single spherical view.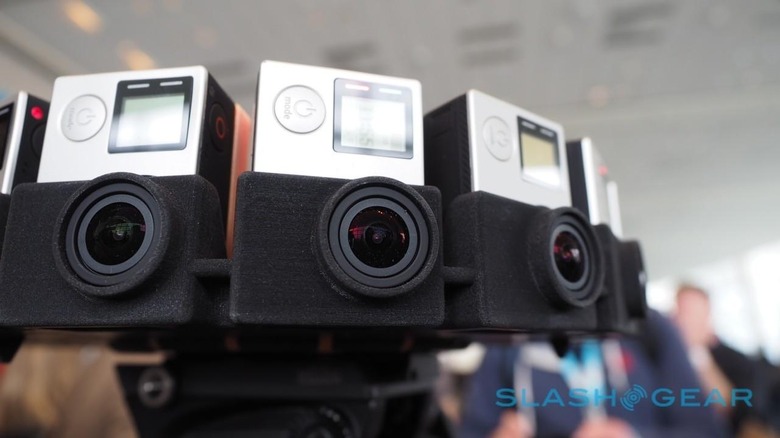 In contrast, Jump is both more complex and more capable. By calculating depth within each scene, it can create in-between frames so that movements around a scene are smoother.
There'll be stereoscopic support, too, eventually; initially however, Google will launch it as non-3D video. Viewers will be able to use Cardboard, Google's folding VR viewer, to watch the resulting footage.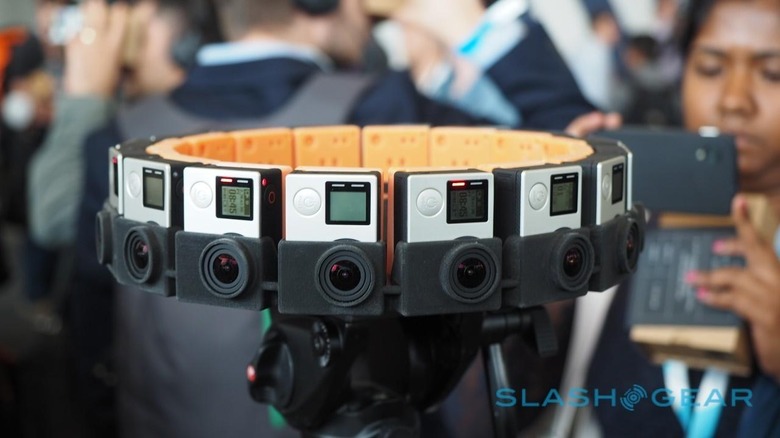 Google Jump will initially rely on GoPro, though there's talk of the system eventually working with any cameras you can feed it the footage from (though whether they'll be as easy to mount as this remains to be seen).
Google will eventually release all the necessary spec details – dubbed the "camera geometry" plans – so that people can produce their own rigs, though initially it'll just be a "select few" who get invited to test the YouTube enhancement out.
MORE Google Jump