Black Friday's 4K smart TV dark horse is NVIDIA SHIELD TV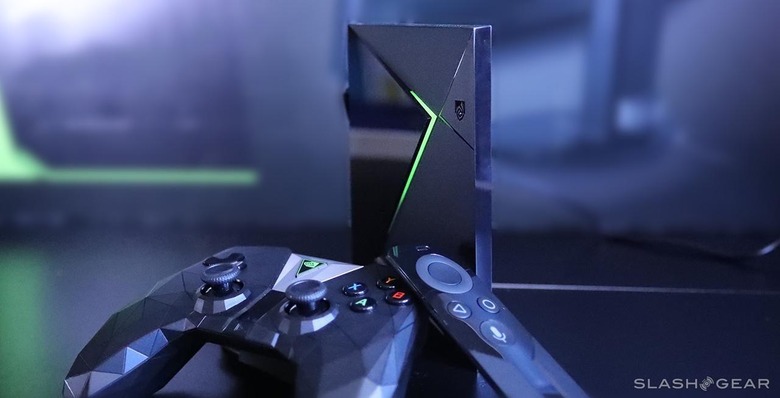 Today the NVIDIA SHIELD TV was announced to have its price kicked temporarily in the bottom, just in time for Black Friday 2017. This is the device is easily my own top recommendation for smart TV central hub, and has been for the past two years, as well. While this machine is already a decent price without discount, here on Black Friday its cut down to the lowest price it's ever been (in its current form, with 3-free months of YouTube Red to boot.)
It's a surprise to find this device being reduced in price – not least of all because it's been out in stores in what's basically its original form for the past nearly-three-years. While the smaller version (with the same processor and abilities) was already on-par with Apple TV, in both pricing and features. Of course SHIELD uses Android TV, and Apple TV uses tvOS, but still.
What is Android TV? It's Google's smart tv operating system. Just like most modern smart TVs today have their own menus and buttons and such when you're between shows and movies, so too does this machine – and this machine plugs in to and works with any TV, just so long as it has an HDMI port. Users will also likely want the internet, as Android TV works with apps like Netflix and Hulu to play streaming movies and shows.
This device also plays video files locally, if that's something you're interested in. SEE: Kodi. And don't get scared away by the recent incidents with Kodi – they've got nothing to do with SHIELD, nor with using Kodi simply for video files you've already got on your device.
SEE THIS: NVIDIA SHIELD TV Review (gen 2, 2017)
The NVIDIA SHIELD became a SmartThings hub this year to expand its number of appliance-replacing-category-fillings to three. With SHIELD TV, users will have an Android-based gaming console (which also mirrors full-sized PC gameplay on the same Wi-Fi), a fully functional Android TV (smart TV system with 4K and HDR video abilities), and a Samsung SmartThings hub.
Also SHIELD TV has Google Assistant onboard, and its controllers each have their own microphone. So you'll have only to speak with your remote, when you have a question like, "OK Google, what day is it?"
Also, for those wondering about long-term support and Android TV updates – do not fuss! NVIDIA has a legacy of long-term support for devices of all sorts. Just this Halloween, NVIDIA updated their SHIELD TV to version 6.1, bringing a smarter Google Assistant and access to YouTube TV.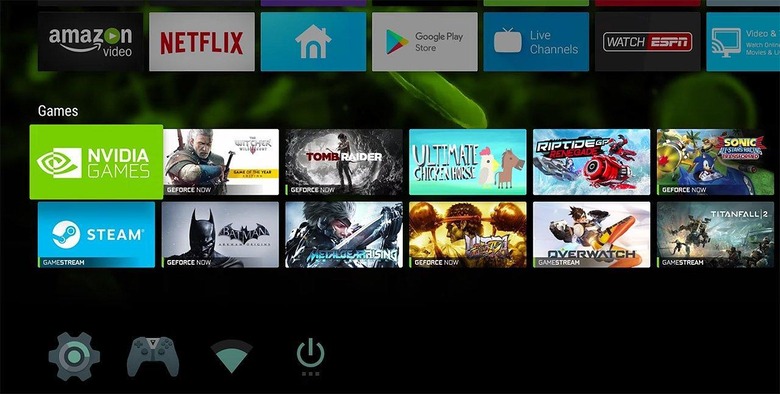 NOTE: The version that's on sale is the smaller of the two SHIELD TV devices out on the market today. The larger unit's only major differentiator is additional internal storage. Have a peek at the review above to see why that may or may not matter to you.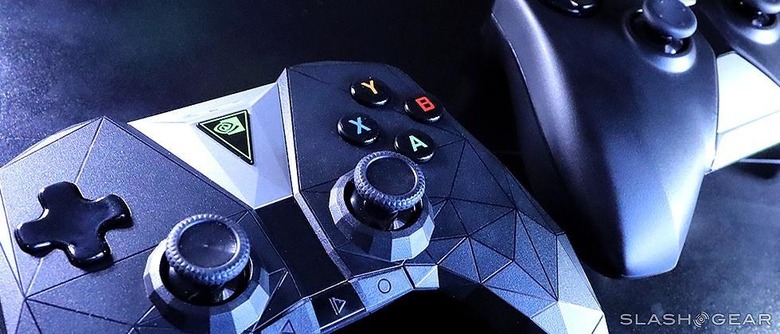 Users will find that this least expensive version of the SHIELD TV will be available for $149 USD this Black Friday. That's with a remote, for the least amount of money it's ever cost to own this device. There's also a version with the remote and a game controller for $169, also on Black Friday. Both versions are well worth that amount of cash, of that you can be sure. Have a peek at the timeline below for more information on the devices and their contents, and above at our review link to know all of its ins and outs.
A whole bunch of stores will have the Black Friday discounts listed here, including Amazon, Best Buy, B&H, Fry's, Microcenter, NewEgg, and Staples here in the USA. In Canada, users will find this deal going down at Amazon Canada, Canada Computers, Memory Express, NCIX, and Visions Electronics.