Nougat for SHIELD Tablet continue's NVIDIA legacy of long-term support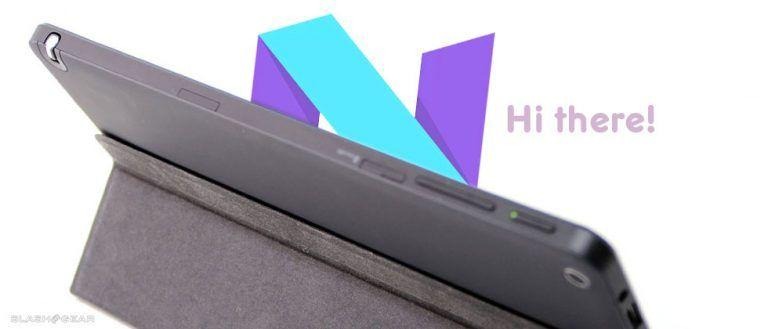 This week the folks at NVIDIA have announced their intention to deliver the newest in Android Nougat features to their own NVIDIA SHIELD Tablet. This is another example of NVIDIA providing support for devices well beyond the efforts of their other Android-based competition. This makes the NVIDIA SHIELD Tablet, again in my mind, one of the most excellent and – certainly for Android – the best tablets in the world today.
With the NVIDIA SHIELD Software Upgrade 5.0, as NVIDIA called it today, users will be getting Android Nougat. This update will be a staggered release, which means that not all users will see the update immediately. Users of all sorts should see the update by the end of next week at the latest, more than likely.
Android 7.0 Nougat will be delivered to the NVIDIA SHIELD Tablet with a number of features either made by Google or by NVIDIA's own developers. One of the most valuable of these additions is a real snooze-festival of an upgrade with "Doze on the Go." With this feature, Doze is smarter and "kicks in even when the device is being carried around" to conserve battery life to the max.
This update brings the SHIELD Rewards program to the tablet – we'll see more about that in the near future. The new SHIELD Controller (2017) will work with this tablet after the update, and both Split-screen and Quick switch will begin to work. Double-tap the Overview button to switch to the last-used app, and run two apps side-by-side in portrait and landscape modes.
System wide improvements including
• New Data Saver: enabling limits access to Cellular data for background apps
• New JIT compiler: improves App & System update speed
• Update to Android Security Patch Level December 1, 2016
Usability Improvements
• Display and Font size now separately adjustable
• Quick Settings customization with "edit" button
• Quick Setting tiles access with downward swipe from lock screen
• New Navigation Menu & Suggestions in Settings
• Overview "Clear All" moved to upper-right
Improved Notifications
• Notifications from same app become bundled
• Direct reply to messages within notifications
• Notification silence or block with tap-and-hold
Above you'll see a number of improvements made to the SHIELD Tablet alongside those features mentioned in the paragraphs delivered previously. Again, this update could be arriving on your NVIDIA SHIELD Tablet as early as this afternoon – if not this weekend! UPDATE: And don't forget about how this update delivers Unicode 9 emojis, dear Glob, don't forget the emoji!