Android TV's new UI adds Google Assistant to the big screen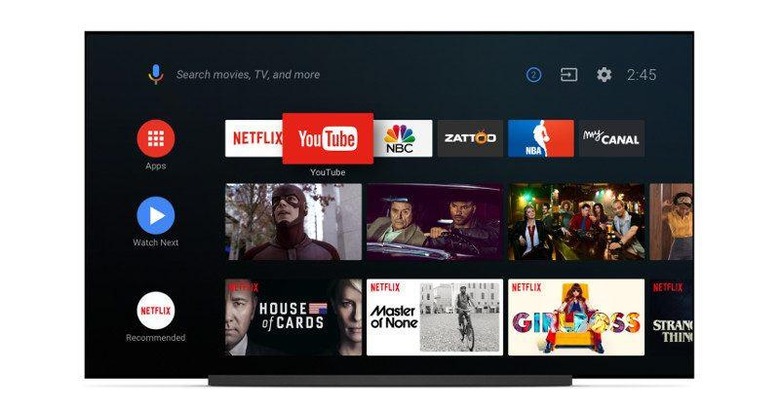 Google Assistant's arrival on Android TV has long been heralded by Google itself. But, thanks to some juicy partnership, the first and so far only Android TV device to enjoy that was the new NVIDIA SHIELD. Soon, however, it will be joined by other devices, including the Nexus Player, as Google finally rolls out the feature. It won't be alone, however, as Google will also be giving Android TV a small facelift.
Google has made it painfully obvious that Google Assistant is its latest baby, putting it in almost every platform it can, including those that it doesn't make itself, like iOS. It has, however, so far been absent in one of its older and perhaps often ignored platform, Android TV.
Starting later this year, with no specific date attached, Android TV devices will be given more control options using their voice. Not only will Assistant help them in finding content that's perfect for a particular context, it will also allow them to control smart home devices from your TV. And it will be listening even when you have music or video currently playing. Google Assistant will be made available initially in the US only but will span devices running Android Marshmallow, Nougat, and O, whatever its name will be.
Google is also introducing a new homescreen for Android TV, one that it believes will feel more natural to TV users. That new UI centers around Channels, which each app will provide. Channels group content around certain themes and contexts. Android TV apps can have more than one channel and users can configure which channels they want to see.
This new homescreen will also be rolling out later this year. Again, no timeline has been given other than it has to come after Android O is released. Google makes special mention of the Nexus Player, its first ever Android TV device, which will also get the new homescreen, which makes it unlikely to get Android O.
SOURCE: Google