Acer Computex 2012 Windows 8 device round-up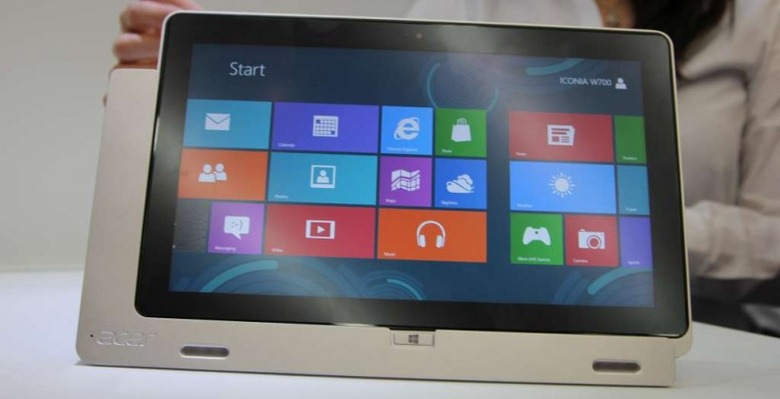 This week over in Taiwan at Computex, the folks at Acer have brought on three waves of fury for the upcoming release of Windows 8 later this year: All-in-Ones, Tablets, and touchscreen Ultrabooks. We've got hands-on with each of the big guns we've seen in the past 24 hours, but before you get there, have a peek at the announcement posts for each of these beasts, starting with the massive Acer U Series. Both the Acer Aspire 5600U and the Acer Aspire 7600U will have large-screen Windows 8 at your fingertips with 23 and 27-inch touchscreens on a swivel.
Next you'll want to peek at the Acer Iconia W700 and W510 Windows 8 tablets, the larger of the two coming with a dock, the smaller coming with a keyboard attachment. Finally you will love the updates in the Acer Aspire S7 Ultrabook series complete with 180-degree fold-back of the touchscreens and Windows 8 to boot: Ivy Bridge inside as well, of course!
[vms 6506b46a4ac4a1e378b9]
Acer presentation above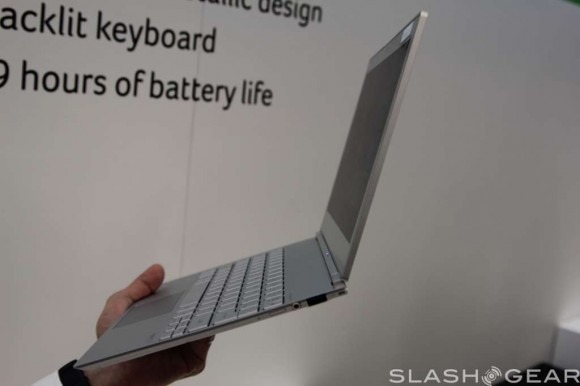 Then it'll be time for you to get your hands on each of these beasts. Start with the Acer Aspire 7600U and 5600U AiOs to get your juices going. These devices will be sitting on your desktop with full intentions of getting touched from all sides – especially the 7600U which invites you and every last best friend you've got to touch it at once: 64-point simultaneous touch compatibility for all!
[vms fa4bd8d77d02681df5cf]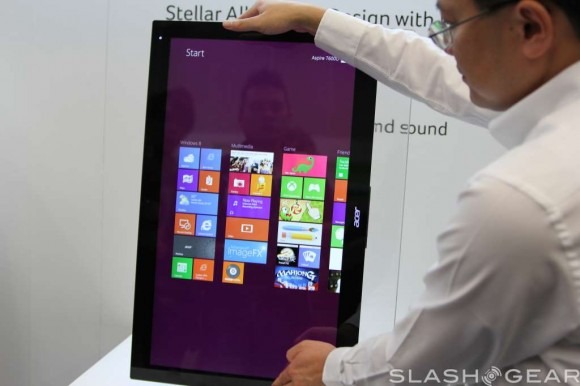 Next get real with the Acer Aspire S7 touchscreen Ultrabook complete with both its 11.6 and 13.3-inch form factors. You'll find both devices to have their own ups and downs such as glass tops, fold-back so great you'll feel strange going back to anything else, and general HD display excellence.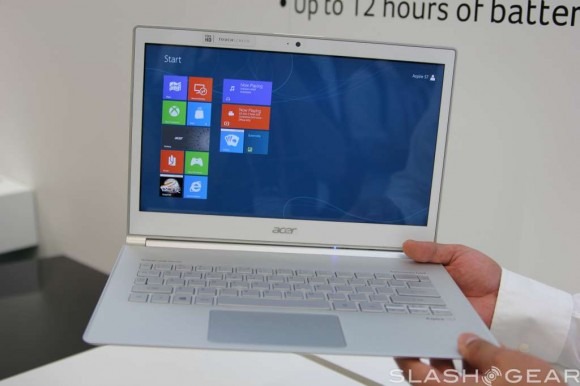 Finally get your eyes on our hands on with the Acer Iconia W700 and W510 tablets. The larger of the two has USB 3.0 as well as microHDMI and works with a massive 1920 x 1080 pixel resolution. The smaller of the two works with a keyboard dock the likes of which will make you wonder how you ever got along without a detachable screen – we'll see how fabulous the both of these are in real-world working situations soon enough. Stay tuned to SlashGear for more Computex 2012 action all week as well!
[vms 053d309b6bed5c89de21]