Acer Aspire S7 Ultrabooks with touchscreens and Windows 8 revealed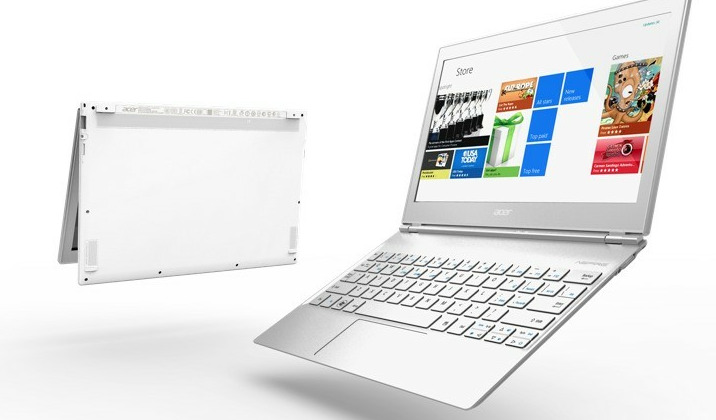 The wave of touchscreen-loving Windows 8 notebooks has begun at Computex with Acer's own Aspire S7 Ultrabook series. Here we've got both a 13.3-inch model and an 11.6-inch model with full 180-degree fold-back screens for your touch-loving pleasure! These models both take the Acer Aspire S3 and bump up the specifications as well as the build, bringing 12.5mm-thick unibody aluminum along for the ride.
The 13-inch Aspire S7 has a glass lid, both versions of this Ultrabook have fully backlit keyboards, and both have full HD displays. The actual specifications these notebooks will have has not yet been revealed by Acer, but we can expect press releases sooner than later. For now we can expect what's certainly going to be 3rd Generation Intel Core (Ivy Bridge) processors in both i5 and i7 configurations, ultra-thin profiles on the whole units, and lovely minimalistic design all around.
These units have been confirmed to be utilizing a new feature from Acer, the Twin Air cooling system. This system will have next-level abilities in keeping the whole Ultrabook at room temperature so you don't burn your legs off – if that's the sort of person you are, of course. These units have also not quite been priced yet, but seeing as how Windows 8 is going to play a major factor in their sales, we're guessing something like 4 months from now we'll see the first shipments – stay tuned!
See our review of the Acer Aspire S3 with Core i7 processor inside and get prepped for the next generation!