Acer Aspire 7600U and 5600U AIOs hands-on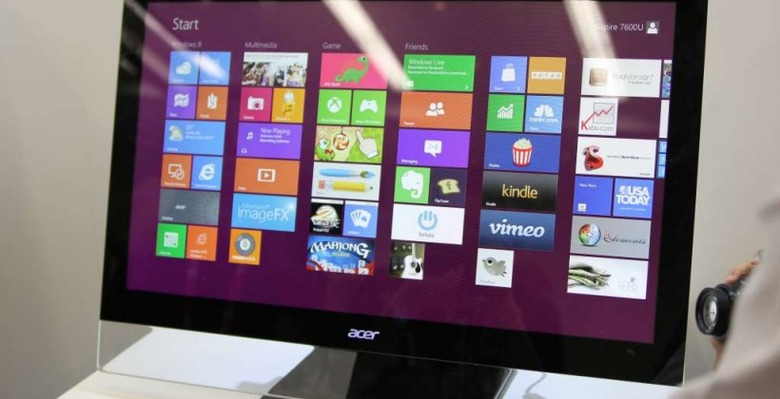 How much multitouch is too much? Acer thinks you and more than five of your friends will want to get physical with the new Aspire 7600U, one of the company's two U Series all-in-ones for Computex 2012 along with the Aspire 5600U, and we stopped by for some hands-on playtime with the angular PCs.
The 27-inch 7600U folds flat into a useful approximation of Microsoft's Surface multitouch table – with up to 64 fingers recognized simultaneously  - though presumably a whole lot more affordable (Acer isn't talking pricing yet). The display is responsive and the hinge suitably sturdy to keep the tilt/swivel mechanism manageable.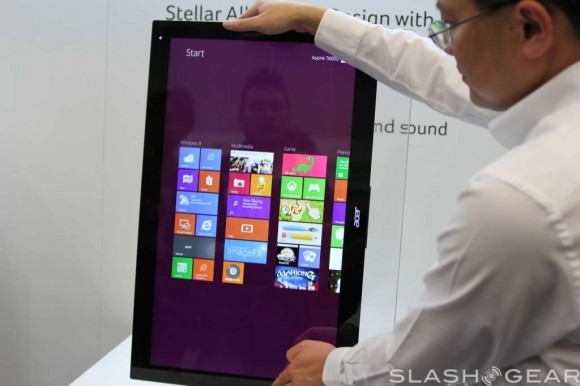 It's the dimensions that are perhaps most impressive, being just 3.5cm thick and yet still toting a fair number of ports. You also get Dolby Home Cinema Surround Sound.
[vms fa4bd8d77d02681df5cf]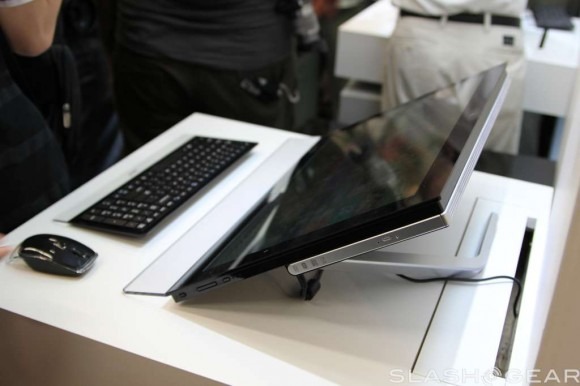 As for the 23-inch Aspire 5600U, Acer says it's the thinnest all-in-one PC around and it's certainly slimline. The low-profile stand is neat and the display is responsive. Windows 8's Metro UI really does make for a better AIO experience on a larger touchscreen than Windows 7 ever could before.