Acer Iconia W700 And W510 Windows 8 Tablets Bring The OS In Style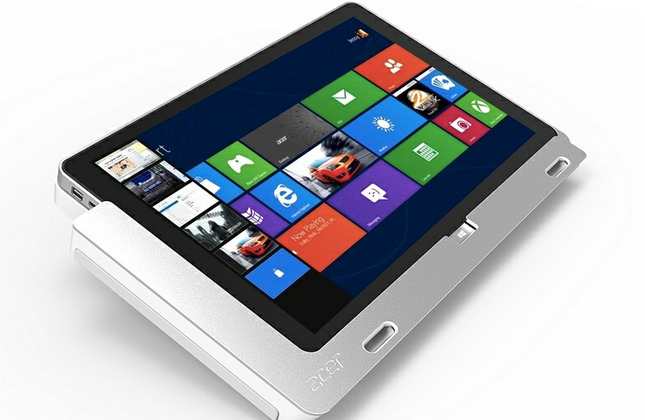 This week at Computex, Acer has been bringing the Windows 8 fury right out of the gate with two lovely new tablets, one of them the 10.1-inch W510, the other the 11.6-inch W700. Both of these devices are Iconia branded Acer machines with cradle and/or keyboard packaged along with, acting here at first as desktop replacement units. We'll have to see how well they perform before we make any judgements, especially given how much we still need our notebooks already in this tablet-heavy modern mobile world we live in – will these devices change the way we compute?
Iconia Tab W700
First have a listen in on what the Acer Iconia W700 packs: an 11.6-inch full HD 1920 x 1080 pixel display, 8 hours of battery life, and Dolby Home Theater hardware (and software) built in. This tablet has a single USB 3.0 port on its side, while the dock it's packaged with contains three USB 3.0 ports. The tablet has one microHDMI port as well as a fully fledged Thunderbolt port, volume up/down, power button, and headphone jack. When you've got the device ported on its dock you lose access to your power jack and single USB 3.0, but retain access to your HDMI and Thunderbolt ports.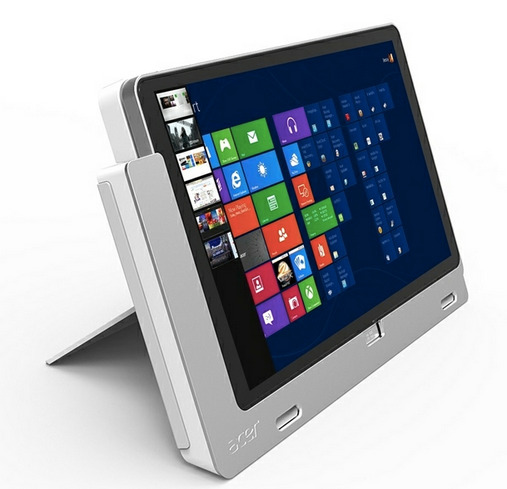 The tablet also has its own screen lock switch, vents to keep the whole unit cool, and a 5 megapixel camera on the back with its own microphone. This tablet is mostly aluminum but does have a lovely strip of rubbery-plastic at the head of the back so that you're not sliding away on smooth surfaces. The front of this tablet also features a single home button with the new Windows logo on it. This unit does NOT have a packaged keyboard whereas the 510 unit does – if you want a keyboard here, you'll need to use one of your USB ports or Bluetooth to make it happen.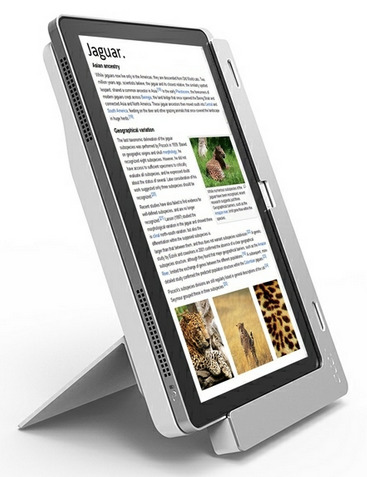 Iconia Tab W510
This device may appear similar to the tablet listed above, but it's made to be marketed entirely differently. Here we've for a 10.1-inch IPS display without a confirmed pixel x pixel definition and a release with a packaged keyboard instead of a plain ol' dock. This keyboard allows 295 degree rotations of the tablet and has a single USB 2.0 port on the right and a power port on the left. The tablet has its own microHDMI port as well as microUSB, microSD, and SIM card ports as well. You've got a volume up/down button, speakers on either side with Dolby Home Theater hardware and software inside, and of course Windows 8 right out of the box.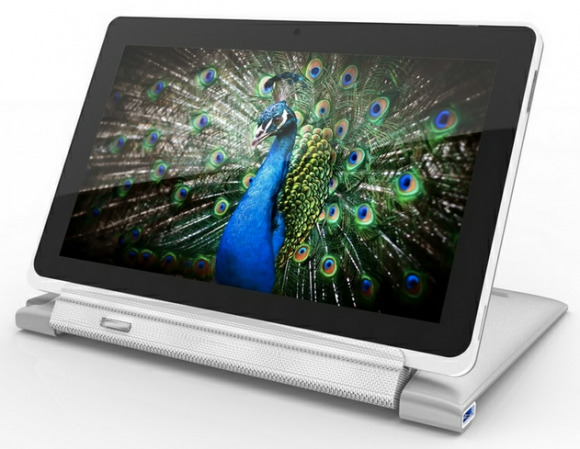 This device is bumped down compared to the tablet listed above, but does have some value-added features such as an 8 megapixel camera and a slightly more everyday situation size. And that SIM card slot might prove useful as well – oh, and the tablet has 8 hours of battery life, or 18 hours with the dock. That's power!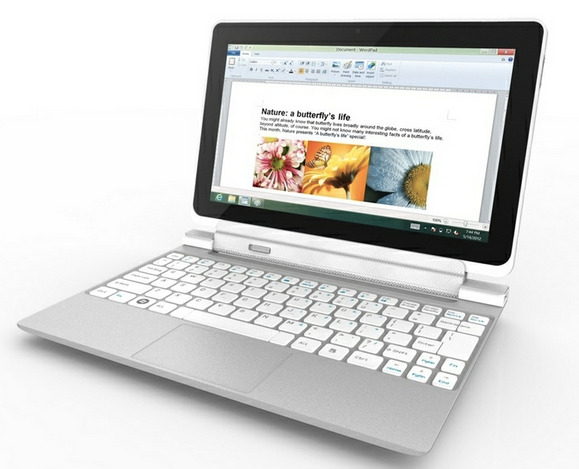 Could this be the dawn of the real Netbook killing Tablet? We shall see soon enough! Stick around for more details as they arrive!