5" iPhone 8 reportedly won't include wireless charger or 3.5mm dongle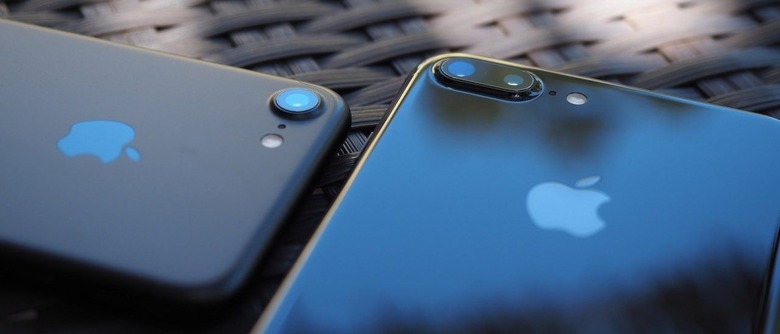 A 5-inch "tweener" iPhone 8, in-between 2017's 4.7-inch and 5.5-inch iPhones, has again been rumored, along with new – and potentially frustrating – details on charging and accessories. Apple's plans for its smartphones this year have been a source of huge speculation, with various reports now teasing as many as four different potential designs. According to a new set of rumors from Makotakara, however, previous chatter of a "tweener" iPhone is looking more likely.
Back in December 2016, sources claimed that Apple was working on a 5-inch iPhone for 2017. Rather than replacing either the existing 4.7- and 5.5-inch sizes currently offered in the shape of the iPhone 7 and iPhone 7 Plus, the middle-sized version would slot in-between, it was reported. Notably, it would borrow the dual-camera system of the larger iPhone 7 Plus, but flip the twin lenses 90-degrees.
Now, that device has reappeared in the rumor machine. According to what are described as "reliable sources in Taiwan" – though unnamed for publication – the 5-inch iPhone is still on the roadmap. It will have a glass back panel, rather than the metal of the current iPhone design, and support wireless charging.
However Apple is not expected to include the wireless charger in the box. Instead, it's claimed, a regular USB Type-A charging cable will be bundled; if people want a wireless charger, then they'll have to buy it separately. Apple is believed to be supporting the most recent version of the Qi standard for that, with up to 15W power transfers.
That would make sense, given Qi's growing popularity in the market. Already supported by several generations of Samsung Android phone, the technology is also present in a number of cars, which offer wireless charging pads in the dashboard. Paired with wireless CarPlay, the site suggests, that would make it far more likely that people would use the infotainment system as they drive.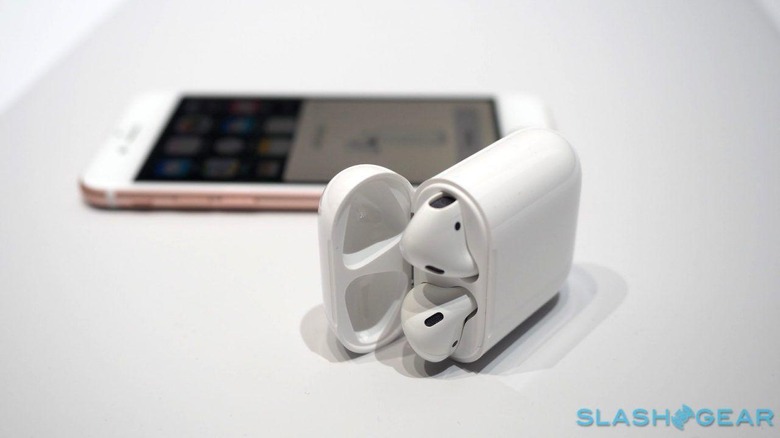 The USB Type-C cable which is currently offered to connect the iPhone 7 and earlier versions using Lightning to the USB-C ports on the latest MacBook Pro and 12-inch MacBook, though, is said to remain an optional extra. More worrying, perhaps, the Lighting-to-headphone adapter, which is required to use a set of standard 3.5mm headphones with the iPhone 7 and iPhone 7 Plus, is not expected to be included with the updated 2017 versions. Apple dropped the headphone jack in 2016, describing the abandonment of the legacy port as "courageous" but assuaging complaints by bundling the $9 accessory in the box.
With the arrival of AirPods, though, not to mention the BeatsX which went on sale last week, Apple is apparently looking to further move people away from wires and toward wireless headphones.
It's the latest in a string of device rumors we've heard about 2017's iPhones. According to a number of reports, the mass market will be served with an iPhone 7s and iPhone 7s Plus, upgrading the current handsets with features like wireless charging. Meanwhile there's also talk of a new flagship, variously referred to as the iPhone 8 "Anniversary Edition" and the iPhone X, which would celebrate Apple's ten years in the smartphone business.
NOW READ: A $1,000 iPhone 8 makes perfect sense
Such a device would be a showcase of the latest and greatest features, it's suggested. That includes a switch from LCD to OLED for the display, not to mention doing away with the home button altogether and instead integrating its functionality into the lower half of the screen. Indeed, touch sensitive patches would replace the current physical controls for volume and power altogether, if the leaks are to be believed. It wont come cheap, mind: a $1,000+ starting price has been suggested
SOURCE Makotakara