5-Inch "iPhone 7s" Tipped To Have A Vertical Dual Camera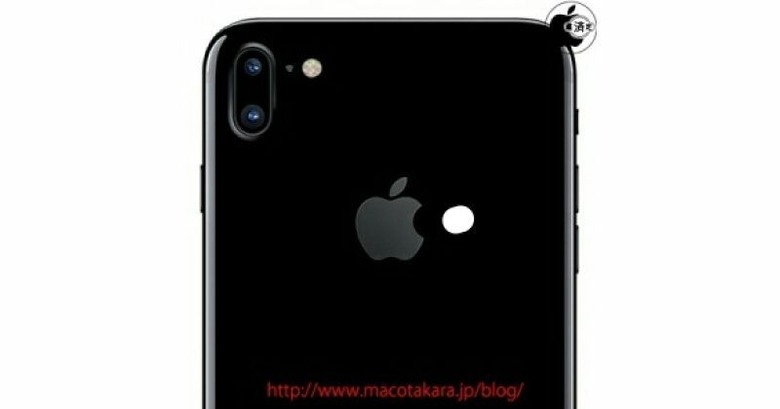 As if the talk regarding Apple's next iPhones weren't confusing enough, here's one more. According to Apple's Taiwanese suppliers, there will be a third iPhone in the iPhone 7s series for 2017. Which sort of implies that, next year's iPhone won't be the fabled iPhone 8 with its OLED screen. But wait, there's more! This third member of the iPhone 7s family will sport a 5-inch screen, putting it in the middle of the 7s and the 7s Plus. And to top it all off, it will have a dual lens camera, but arranged vertically instead.
Pardon us if we find the train of information bordering on the almost comical. Given how many "reliable sources" there are floating around, there's still a good chance this one comes off as close to rubbish. That said, there is indeed an ongoing debate of whether the 2017 iPhone will be an incremental iPhone 7 or the mythical iPhone 8 that has everything but the kitchen sink.
Even the idea of a "middle child" iPhone is a bit perplexing, though Apple was also rumored to have a "Pro" version of the iPhone 7, which, of course, never came to pass. This 5-inch version of the iPhone 7s will have the same features as the smaller iPhone 7s and the larger iPhone 7s Plus, all except in one vital aspect. It will have a dual camera system, like the 7s Plus. But since it has a smaller body, Apple had to re-arrange its innards and had to settle for putting the cameras in a strange vertical layout.
As for the iPhone 7s and 7s Plus themselves, they won't be that different from this year's duo, except for a new 10 nm Apple A11 processor. And having a third member of the family.
If based on Apple's previous pattern, one could indeed conclude that the iPhone 7s would be "it" next year. But given Apple's less than impressive financial numbers this years, as far as smartphones are concerned, it might decide to push for the more radical iPhone 8 instead.
VIA: Mac Otakara