BeatsX Earphones are now available at last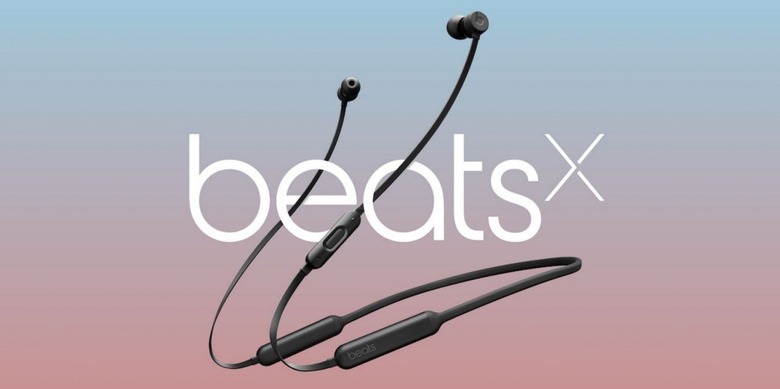 It's been a bit of bumpy road getting to this point, but Beats by Dre's new BeatsX Earphones are finally available for purchase. Beats and Apple originally intended to have these on store shelves in time for the holiday shopping season, but then their release was pushed back into 2017. Their release mirrors that of the AirPods in some ways, as those were hit with a delay as well.
The similarities between BeatsX Earphones and Apple AirPods don't stop there. Both use Apple's W1 chip which, among other things, aims to make pairing as painless as possible. Once they're synced to your iPhone, for instance, BeatsX Earphones will also automatically sync with any other device signed into the same Apple ID.
The W1 chip should also help you squeeze out some extra battery life. With the BeatsX, Apple quotes 8 hours, and even if your own usage comes in below that official estimate, it won't be long before you're up and running again. That's because BeatsX features some degree of fast charging capability – called Fast Fuel in this case – that promises two hours of battery life from a five minute charge.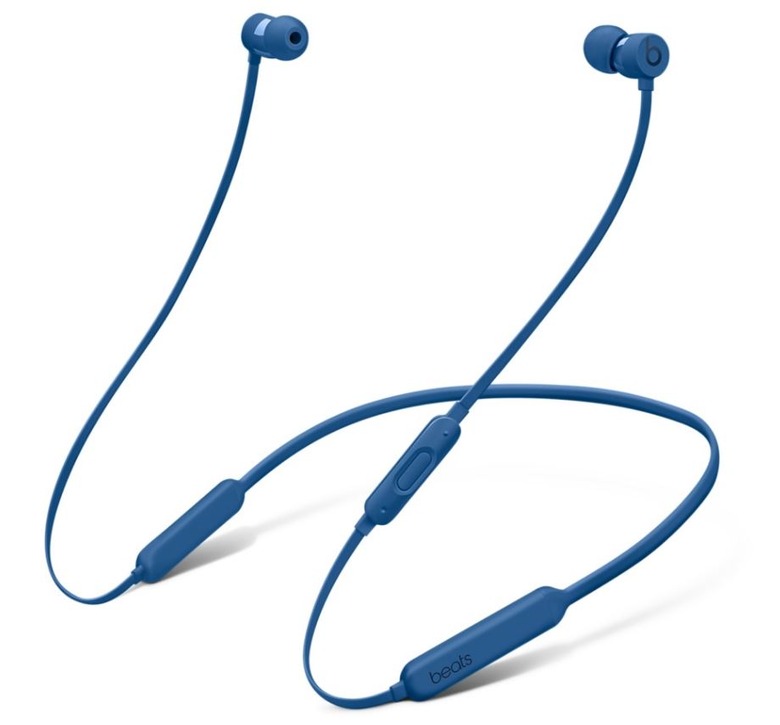 The BeatsX features a behind-the-neck design, similar to other headsets like LG's Tones. The earbuds aren't retractable here, but they don't necessarily need to be. Instead, the earbuds are held together by a magnet when not in use, keeping things tangle-free whether they're around your neck or in your pocket.
In-line controls allow you to place and end calls, change the volume, and summon Siri, and these can be used with iOS and Android devices alike. The whole BeatsX package costs $149.95, and they're available in four different colors: white, black, blue, and gray. They're shipping out now from Apple's online storefront, but you might want to jump in sooner rather than later, as delivery has already been delayed to the end of February for some colors.
SOURCE: Apple