Apple AirPods Delayed: Company Needs 'A Little More Time'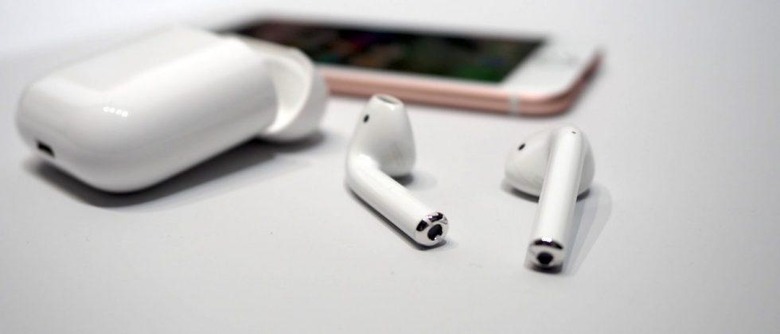 If you can't wait to get ahold of Apple's newly unveiled AirPods, we've got some bad news: the company has delayed their launching, citing a need to spend longer bringing them up to snuff. The exact reason for the delay isn't clear, and could be more than any single thing. Regardless, don't expect to get them this month. Apple didn't state any sort of date or timeframe in which it plans to launch the product.
The AirPods, of course, are Apple's nifty looking and somewhat heavily mocked individual wireless earbuds, both of which exist separate from the other — that is, there's no tether between the two. The AirPods were announced the same time as Apple's new iPhone 7, which notably lacks a headphone jack.
Per a statement made to TechCrunch, Apple won't be releasing the AirPods when originally anticipated, instead delaying them an indefinite amount of time. An Apple spokesperson said, "The early response to AirPods has been incredible. We don't believe in shipping a product before it's ready, and we need a little more time before AirPods are ready for our customers."
This leaves everyone to speculate why they were delayed, though there's no reason or even indication at this point, and so little reason to make assumptions. We've already taken the AirPods for a spin, so if you haven't already, be sure to check out our hands-on to find out what the earbuds have to offer, and to see a gallery of both the AirPods and their case/charger.
SOURCE: TechCrunch