iPhone 8 "Anniversary Edition" could cost more than $1,000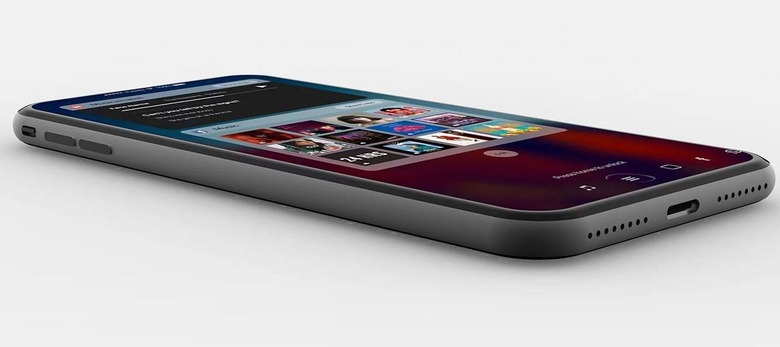 Everyone wants to hear about Apple's fabled 10th anniversary edition of the iPhone, tentatively nicknamed the iPhone 8. What everyone might not want to hear, however, is the price tag that will go along with it. According to certain sources, it's going to cost a lot. And by "a lot", they're referring to figures going above $1,000. If true, then this iPhone that will celebrate the device's 10th year will not only be the most expensive iPhone ever, it will also be the most expensive non-luxury smartphone ever as well.
It might sound too terrible to be true, but those sources do remind people that the price is justified by all the features that these same people are expecting of the iPhone 8. Those "innovations" won't come for free and, in some cases, are significantly more expensive than the technologies already present in the 256 GB iPhone 7 Plus, which already costs almost $1,000.
Those list of features could go on and on, but the primary one is a 5.8-inch OLED display that extends to the edges. For all its benefits, OLED panels are harder to make and few actually make them. It seems almost too ironic that only Samsung's OLED screens have reportedly met Apple's high standards. Unfortunately for other smartphone makers, if Apple gets into the OLED game, it would mean those production lines will be tied to the Cupertino-based company, leaving very little left for other smaller players.
But there are also other features that will bump up the price. For example, the iPhone 8 is believed to have eschewed the physical home button and scanner for something that hides underneath the display, leaving more room for the screen. Although not confirmed, there is a probability that even the side volume buttons would be removed in favor of touch in-lays in the forged stainless steel edges of the phone. And then there's the upgrade in processor and memory, which is noted to be also be more expensive nowadays.
If those features don't seem to be worth the $1,000 or higher expense, then you don't have to worry. According to those same sources, the iPhone 8, which could also be called the "iPhone X" in honor of its anniversary, is intended to be a special edition. And those do usually carry high prices. The rest of the iPhone population might prefer to settle for a 4.7-inch iPhone 7s or 5.5.-inch iPhone 7s Plus, which will have pretty much the same technologies as last year's model.
VIA: Fast Company