SlashGear Asks: What Amazon Tech Product Would You Never Buy? - Exclusive Survey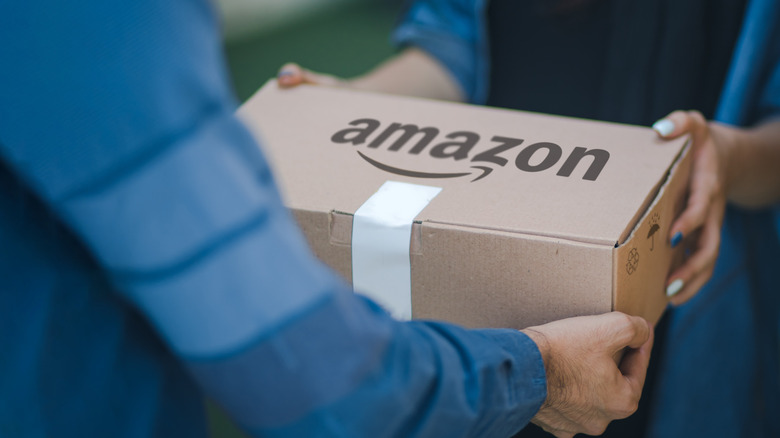 No-Mad/Shutterstock
We may receive a commission on purchases made from links.
Amazon may have started as an online marketplace for books, but nearly three decades since its inception, the company has transformed into one of the world's most influential brands. Even today, a large number of consumers primarily consider Amazon an e-commerce platform even though the Jeff Bezos-owned company has diversified into areas ranging from cloud computing and online advertising to on-demand video and OTT services.
A significant change to Amazon's business strategy came in 2007 when the company entered the world of consumer electronics with its Kindle e-reader. An overnight success, the Kindle paved the way for even more electronic gadgets ranging from Android tablets and smart speakers to Wi-Fi routers and fitness trackers. In addition, Amazon's range of Echo smart speakers powered by its intelligent personal assistant Alexa launched in 2014 and has managed to rake in a dedicated user base — though it may also be costing the company money.
Amazon even had a brief tryst with the smartphone market when it launched the Amazon Fire Phone in 2014, a massive sales disaster. Despite these occasional failures, Amazon continues to sell a wide variety of consumer electronics goods to its customers, some more popular than others. To find out which Amazon gadgets aren't very appealing, we asked 588 SlashGear readers in the U.S. to tell us which products they would never consider buying.
Would you buy these Amazon tech products?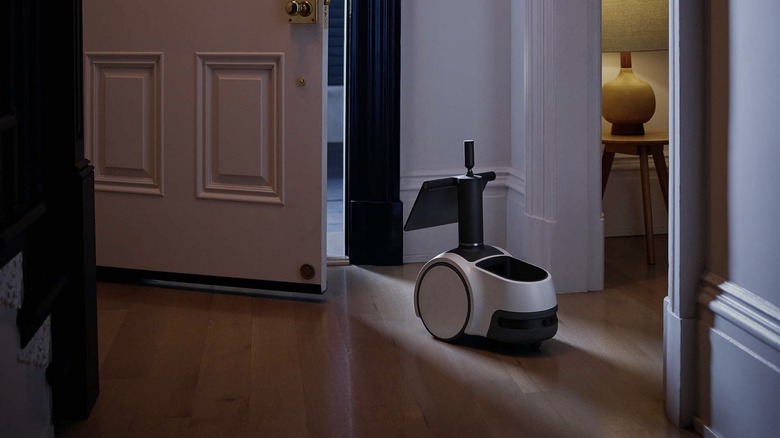 Amazon
With more than 23 percent of the votes (23.13% to be precise), most of the surveyed consumers said they would never buy the Amazon Astro Robot. The Astro Robot is Amazon's first household robot primarily designed for home monitoring. Powered by Amazon's Alexa AI platform, the Astro Robot can also double up as an entertainment tool that can follow users while beaming their favorite music and podcasts. It can also assist people in receiving phone calls and setting up reminders and alarms. However, Astro's small stance and comprehensive list of features weren't enough to win over our readers, and it ended up topping this list with the most votes.
The second Amazon tech product to make it to this list is its Halo fitness tracker, which garnered 18.88% of our reader's votes. Besides the lack of a display — which was addressed in the Halo View — the single biggest issue with Amazon Halo was concerns surrounding its data collection policies. Several reports claimed that Amazon used the Halo tracker to mine enormous amounts of consumer data (via VentureBeat).
In third place with a sizable 16.67% of the votes is Amazon's Echo Studio speaker. Part of the company's extended Echo speaker family, the Amazon Echo Studio is the biggest speaker from the Echo lineup with a focus on sound quality. However, it seems a sizable number of our readers don't particularly agree that the Echo Studio is worth the $200 Amazon's asking for it.
Are these Amazon tech products really that bad?
Rounding off our list, we have Amazon's Smart Thermostat, which received 14.12% of the votes, thereby taking it to fourth place. Launched back in September 2021, this thermostat is the result of a collaboration between Amazon and Honeywell. Unfortunately, despite the decent reviews, it seems a sizable number of people are not keen on getting themselves this Amazon tech product.
The last two products to make it to this list received the exact same percentage of votes, resulting in a photo finish of sorts. With 13.61% of the votes each, these products are the Amazon eero mesh Wi-Fi router, and the 4K LED TV from the company branded the Amazon Fire TV 4K. Interestingly, Eero was a startup acquired by Amazon for $97 million back in 2019 and was known for its quality wireless mesh routers.
As for the Amazon Fire TV 4K, the major issue with this product was the fact that people often confuse it for Amazon's streaming device with almost the same name. These TVs come in a variety of display sizes but are not particularly known for their image quality. Amazon's Fire TV televisions are part of three different product series, the most affordable of which is the Fire TV 4-series. The company also sells the Fire TV Omni series — the most expensive and feature-loaded of the lot — that pack QLED screens measuring 65-inches and 75-inches across.