Musk's New Twitter Hail Mary: Poaching Content Creators From YouTube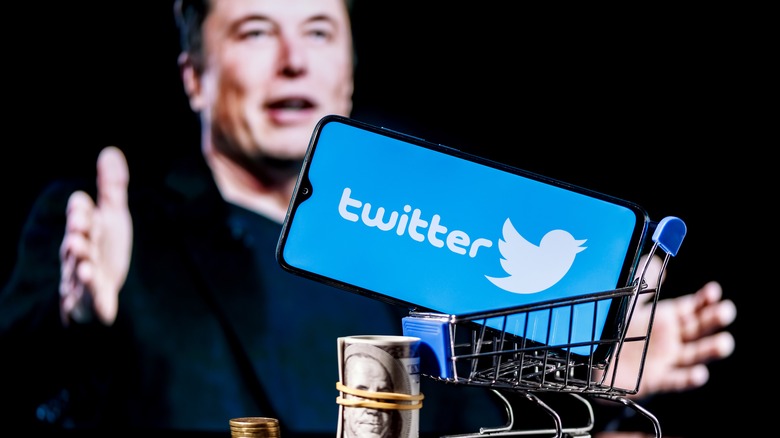 Sergei Elagin/Shutterstock
Elon Musk is trying to make changes at Twitter at light speed, and not all of them have reaped great results. Just take a look at the verification disaster with new accounts impersonating brands and influential personalities, while making extremely objectionable remarks. However, Musk has set his sights on turning Twitter into something far more ambitious, transforming into a video-centric platform that can take on YouTube. cc
Earlier this week, Elon Musk called an all-hands meeting with Twitter employees and pushed forward the idea of luring away video content creators currently locked to YouTube. The Verge obtained a transcript of Musk's address, which contains a ton of juicy details. Musk remarked that he doesn't dream of eating into YouTube's business pie, however, he opined that creators should at least see Twitter as a viable destination on which they can post their content.
Twitter's new CEO advocated that "at least give creators the option if they would like to put their video on Twitter and earn the same amount as they would, or maybe slightly more." The thought of matching, or even surpassing YouTube's creator pay sounds a tad too far-fetched given the current financial situation of Twitter. The platform is already facing an exodus of deep-pocket advertisers, and even Musk has talked about the possibility of Twitter going bankrupt.
Time to spend some money, and even out pay YouTube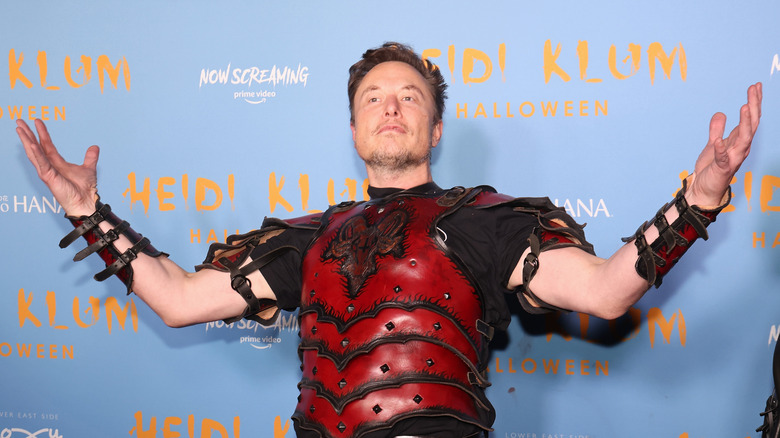 Taylor Hill/Getty Images
At the heart of Musk's plans of pitching Twitter against YouTube are video ads. However, the biggest hurdle in that path is video length, as longer videos offer the space for pushing ads. Twitter, on the other hand, doesn't support videos long enough to emulate that YouTube formula. Musk recognizes the problem, and recently tweeted that the ability to post longer videos on Twitter is currently a work in progress.
Musk next jumped to YouTube-like subscriptions as another way for milking money from Twitter. The Tesla chief, whose net worth recently dipped below the $200 billion mark amidst the Twitter turmoil, remarked that subscriptions allow users to skip ads while bringing money to the platform. Twitter already has a subscription product in Twitter Blue, and it is plausible that Musk might push it further when longer videos with ads eventually make their way to the platform.
Musk actually sounded quite bullish on the prospects of creating a Twitter subscriber base built on the foundations of video. As for creators, Musk told employees that maybe it is time to "start spending some money" and bring in creators with the promise of matching, or even a 10% higher payout, compared to the likes of YouTube and TikTok. Musk recently asked YouTube phenomenon, Mr. Beast, for tips on making Twitter a friendlier place for video creators and has already deployed teams to work on paywalled videos on Twitter.