Elon Musk Finally Confirms He's Twitter's New CEO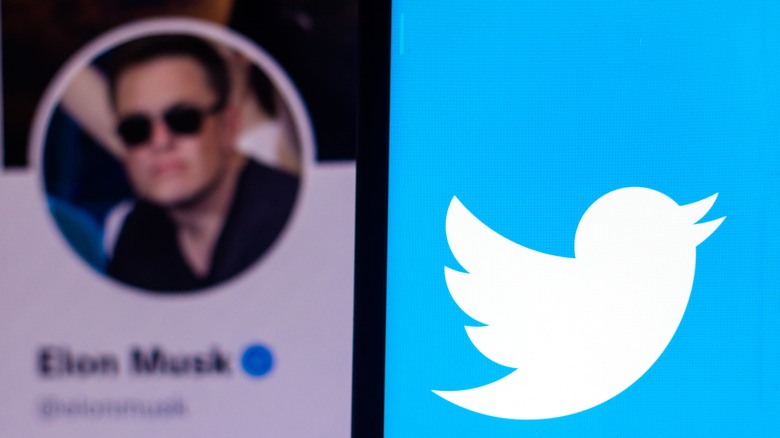 rafapress/Shutterstock
When Elon Musk was in the early days of wooing banks to chip in toward his lavish $44 billion Twitter purchase, he told them he had a person in mind to serve as the social media platform's CEO. Back then, Musk told his potential investor partners that he doesn't really like Twitter's now-former CEO Parag Agrawal, who Musk unceremoniously fired immediately after finalizing the deal.
But until now, the identity of Twitter's new CEO remained a mystery. Experts and market watchers speculated that Musk would eventually don the mantle of Twitter's CEO, but nothing concrete was in the public domain regarding the fresh hierarchy of power at Twitter. Until a day ago, even Musk had publicly maintained that he had "no idea who the CEO is."
Well, the mystery has finally been unraveled: Musk is officially the CEO of Twitter. According to the Scheduled 13D amendment request filed before the United States Securities and Exchange Commission, Musk is the Chief Executive Officer of the new Twitter (via SEC), a soon-to-be fully private company that will be officially de-listed from the New York Stock Exchange starting the second week of November. According to the SEC filing, Musk — who is identified as the Reporting Person in the documents — initiated a "rollover and contribution" agreement with the parent company regarding the transfer of shares in return for an equity-based stake spanning the ownership and direct control over a majority of the company.
What lies ahead for Musk?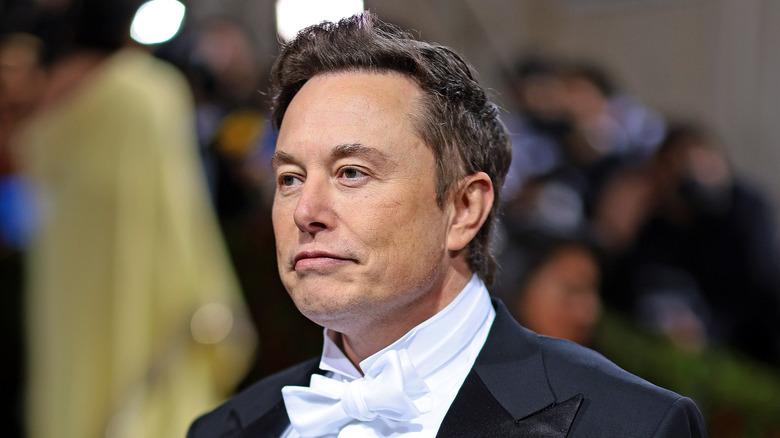 Dimitrios Kambouris/Getty Images
"The Reporting Person is the Chief Executive Officer of the post-Merger Company," reads the SEC document. Musk is now the CEO of the world's largest electric car brand, the most valuable private space tech company with SpaceX, and Twitter, the de-facto online public town square. Of course, investors in his other ventures are worried that Twitter and his inexperience at running a social media platform will distract Musk from his duties at Tesla, the company that is integrally tied to most of his fortune. 
However, Musk has said that Tesla remains his priority. In typical Musk fashion, the billionaire shared a meme image on Twitter to assure everyone that "Tesla is on my mind 24/7." Musk has also cleared the entire Twitter board. Interestingly, the billionaire claimed a few months ago that he would reduce the existing Twitter board member compensation to zero in a bid to save millions for the company.
Earlier today, Musk said that Twitter's board table will remain empty only for a short while. As for the road ahead, he is planning a massive reduction in the bot account numbers, not to mention charging verified account holders a sum potentially as high as $20 per month to retain the blue check mark, solving the platform's free speech problem, and maybe even bringing back Vine from the dead.