Elon Musk Dismisses Twitter Board To Become Sole Director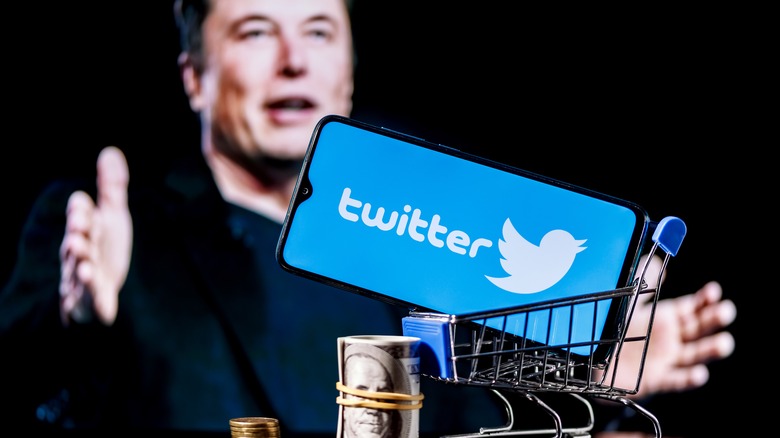 Sergei Elagin/Shutterstock
It's official, Elon Musk now owns Twitter and has free rein to shape the website to fit his vision. His takeover has proven to be controversial among users, with some welcoming it and others signaling they'll look for greener pastures. While there's some worry about the implications of Musk's new gig as owner of Twitter, we haven't seen any official changes to Twitter's terms or its list of suspended users — those won't be coming until Musk forms a new moderation council to tackle such issues.
Right off the bat, Musk gave many former Twitter executives the boot. CEO Parag Agrawal, CFO Ned Segal, and legal policy head Vijaya Gadde all packed their respective bags over the weekend when the takeover deal became official. The leadership trio getting canned wasn't enough for Tesla CEO and now Twitter Overlord Elon Musk as it now looks like he is the sole owner of the entire site.
Everything and the kitchen sink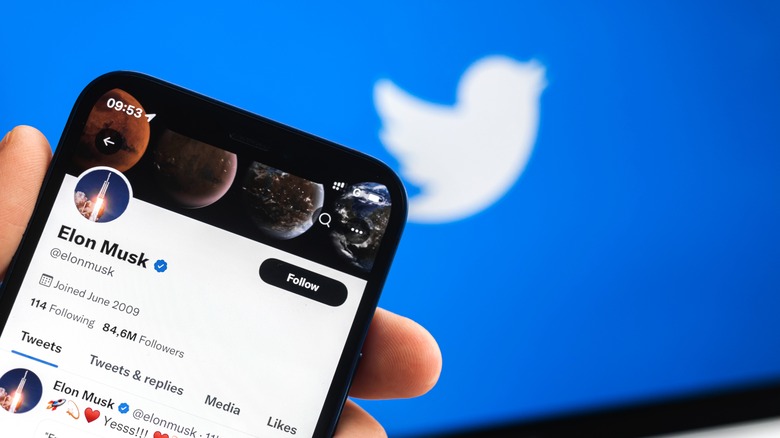 FellowNeko/Shutterstock
An 8-K filling for Twitter [PDF] from the United States Securities and Exchange Commission (SEC) confirmed that not only did Elon kick out the CEO and a couple other execs, but the entire board of directors. The filing is quoted as saying: "On October 27, 2022, and as a result of the consummation of the Merger, Mr. Musk became the sole director of Twitter." The filing goes onto note that Twitter's former board of directors has been dismissed, effective from the time Musk took control on October 27. According to the filing, the board members exiting the company are "Bret Taylor, Parag Agrawal, Omid Kordestani, David Rosenblatt, Martha Lane Fox, Patrick Pichette, Egon Durban, Fei-Fei Li and Mimi Alemayehou."
It can't get much more official than that. Twitter belongs to the Tesla guy now. News from the takeover is coming in at a rapid pace and Twitter replacements are already popping up all over to draw new users. One hopes Elon doesn't use his newfound power to strip all the copper out of the walls, sell the company, and move on to something else. We'll see what happens from here, but it looks like Musk's reign as Twitter chief has officially begun.