Twitter Blue Subscription Vanishes As Elon Musk's Verification Disaster Grows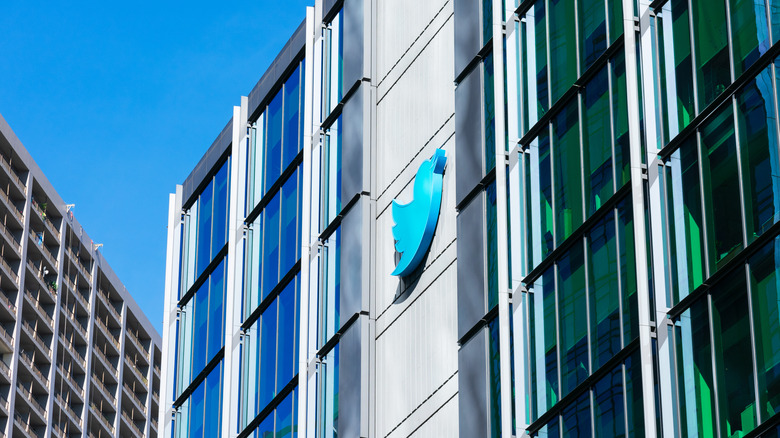 Michael Vi/Shutterstock
It's been difficult keeping track of all the ways Twitter has changed under Elon Musk since he bought the social platform for $44 billion. At the center of the storm lay Twitter's verification system — which had its share of controversies even before Musk took over. Musk vowed to remove Twitter's original "lords & peasants" verification system in which Twitter allegedly used arbitrary metrics to decide who was worthy of being verified.
Musk's solution was a revised Twitter Blue subscription that opened up the verification check mark for everyone who agreed to pay the company a monthly subscription fee of $8. Besides the coveted Blue tick, a Twitter Blue subscription also assured subscribers fewer ads and gave them the ability to upload longer videos. Musk also claimed that Twitter Blue subscribers' tweets would also receive priority rankings on the Twitter feed.
Despite concerns about scammers using the now "open to everyone" verification badge to impersonate people, Twitter rolled out the $8 Blue subscription tier to users across the U.S., Canada, Australia, New Zealand, and the United Kingdom. Shortly after rolling out the revised Twitter Blue program, the company started classifying select Verified Twitter accounts under "official" checkmarks. Hours after the company debuted the "official" badge; Musk confirmed they were rolling it back. At around the same time, the company also killed the old Twitter system for verifying users.
In the latest update to the never-ending Twitter saga, the company seems to have arbitrarily stopped accepting Twitter Blue subscription requests.
No one knows what's happening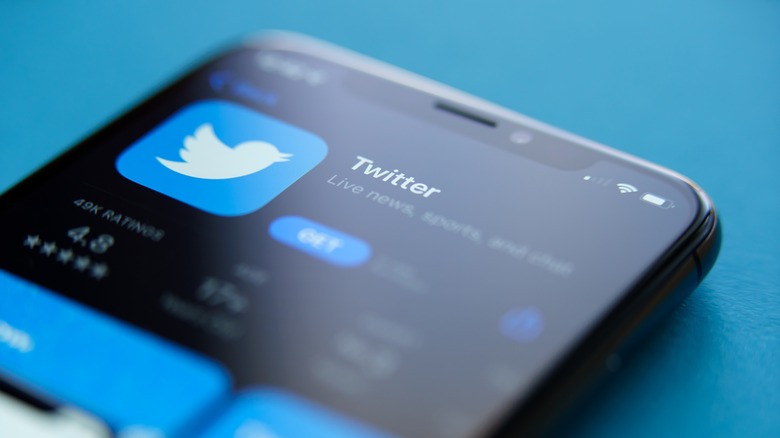 DVKi/Shutterstock
On November 11, 2022 — a little less than a week after Twitter debuted its revised "Twitter Blue" tier — the option to sign up for Twitter Blue disappeared from Twitter's iOS app. This development has been confirmed by multiple sources who posted screenshots of the same via their Twitter handles. Slashgear was also able to independently verify that the option to sign up for Twitter Blue no longer functions as it should. Those trying to sign up for Twitter Blue on their iPhones see an error message that reads, "Thank you for your interest!" it reads. "Twitter Blue will be available in your country in the future. Please check back later."
As of drafting this article, no one knows why Twitter has decided to prevent users from signing up for Twitter Blue. It is also unclear what happens to the subscriptions of people who already shelled out $8 for the same. Some Twitter users have also hypothesized that Twitter's systems might collapse after being overloaded with new Twitter Blue subscription requests. Elon Musk has previously stated that the social media platform would "do lots of dumb things in the coming months" and that it intends to keep what works for them and discard what doesn't.
Unless someone from Twitter independently confirms what is going on with Twitter Blue, we can only speculate. As bizarre as it sounds, Elon Musk is the only person tweeting regular updates surrounding the social media platform right now. With the company's entire communications team tendering their resignations earlier this week, there is no one to ask what's really happening at Twitter.