Elon Musk Vows To Remove Twitter's Old, 'Corrupt' Verification Checkmarks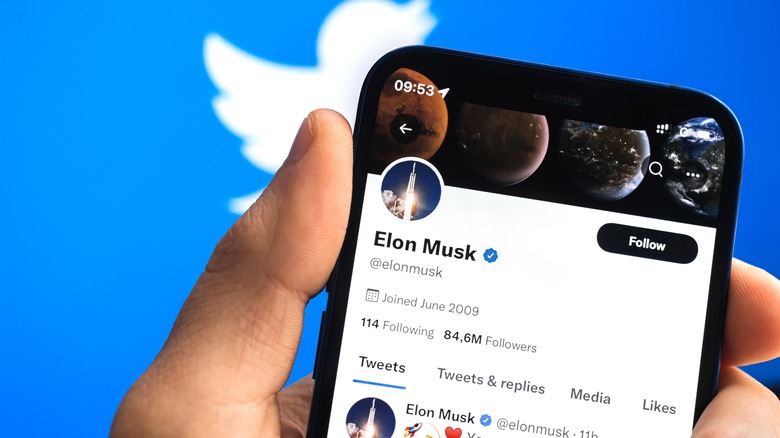 FellowNeko/Shutterstock
Another day, another Twitter change courtesy of Elon Musk. After Musk bought the platform for a whopping $44 billion, he set right out to make changes, all with the purpose of making Twitter profitable. It might take a while to dig his way back out from under the debt, but Musk is determined to try, and a large part of the plan seems to lie in the Twitter verification system as well as the Twitter Blue subscription. 
With all of the chaos currently surrounding the platform, it's not hard to see why some advertisers are steering clear of Twitter for a while. On the other hand, some brands will undoubtedly enjoy the extra attention Twitter is currently receiving. In any case, it seems that Musk is not planning to rely solely on ads, because he's pushing his engineers to work hard on re-designing the Twitter Blue subscription model and perks.
So far, Musk has upped the price of Blue to $8 per month and decided to gatekeep verification behind that monthly paywall. In other words, users can now obtain the previously elusive blue checkmark by simply paying a subscription, although other users can see whether they were verified through Twitter Blue or through other means. Now, it seems like the latter might not be relevant anymore.
Are previously verified accounts going to lose their status?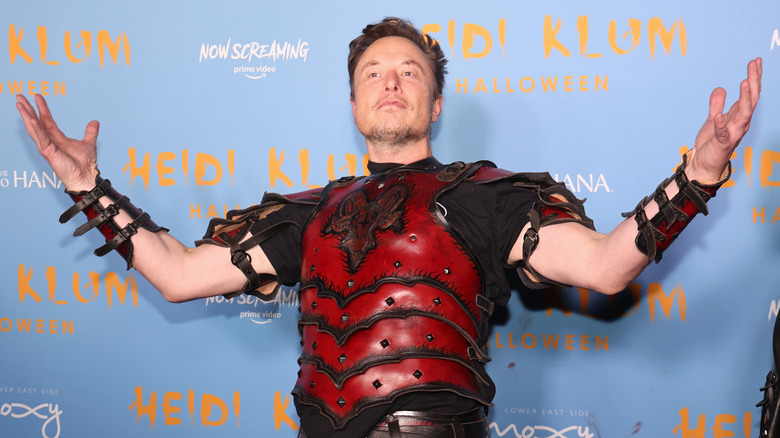 Taylor Hill/Getty Images
Elon Musk is not beating around the bush when it comes to the changes he's making to the verification system. Just two days after his historic Twitter purchase, the billionaire announced that "the whole verification process is being revamped right now." In a new tweet on November 10, Musk replied to someone reaching out to him on Twitter in regard to a peculiar problem, and in the process, he revealed what's coming for verified accounts.
The Twitter user asked Musk directly to fix "a glitch." Apparently, previously verified users who are now also verified through Twitter Blue lose their proper verification status. At the moment, if you see someone with the coveted blue checkmark, you can see whether they got it from their Blue subscription or if it was awarded through actual verification. This user had earned their badge before, but now with Twitter Blue, the checkmark proclaims that they are verified because they signed up for the subscription.
To that end, Musk gave a short reply. According to the Twitter CEO, there are too many "corrupt" legacy verification checkmarks. As such, Musk plans to remove these legacy checkmarks in the coming months. Does that mean all previously-verified accounts will suddenly lose their verification unless they shell out some cash on Twitter Blue? No one knows anymore, but one thing is for sure — these last two weeks on Twitter have been a wild ride.