Zagg Pocket Keyboard Review - the last phablet keyboard you'll ever need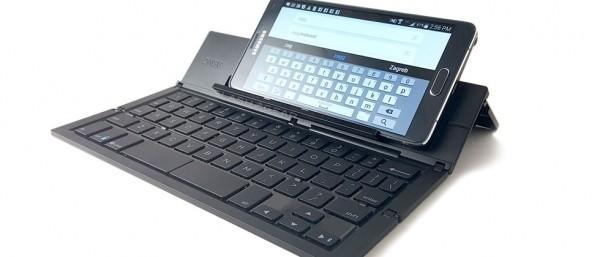 The Zagg Pocket Keyboard is a product I did not expect would be as awesome as it turned out to be. Zagg has made some awesome products in the past – they've never really let us down in the past – but they're not know for their particularly flashy or otherwise massively memorable presentations. That's not what we need here. What we need is a keyboard that works for a large smartphone – or any detached screen sort of device – that also folds down to a very small size. Zagg did it right.
For an iPad Air, the Logitech collection is good. The Ultrathin, the Type+, and the Keys-To-Go – they're all decent.
If you want a PC keyboard, there's always Das Keyboard 4c or the Razer BlackWidow or the Corsair K95. They're all pretty gosh-darned fantastic for a big machine.
In a past life – all the way back in 2011 – we did work with products like the Verbatim Bluetooth Mobile Keyboard for tiny devices like the iPhone.
But those slightly clunkier days are over.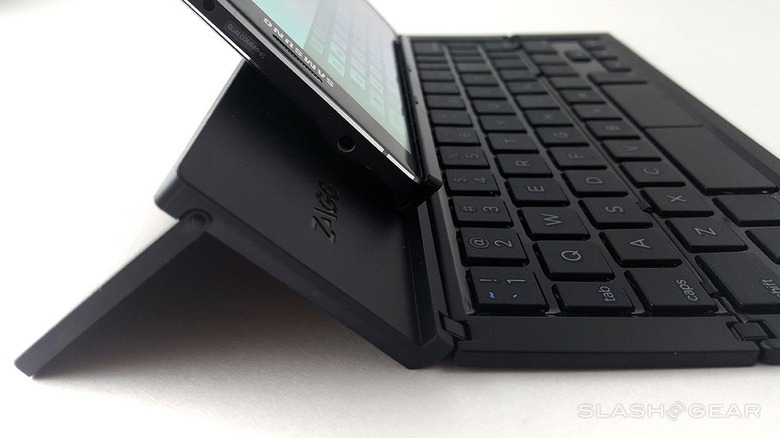 Now is the time to be small, yet robust. Thin, yet accurate.
For smartphones like the iPhone 6 Plus or the Samsung Galaxy Note, the Zagg Pocket Keyboard is just fantastic.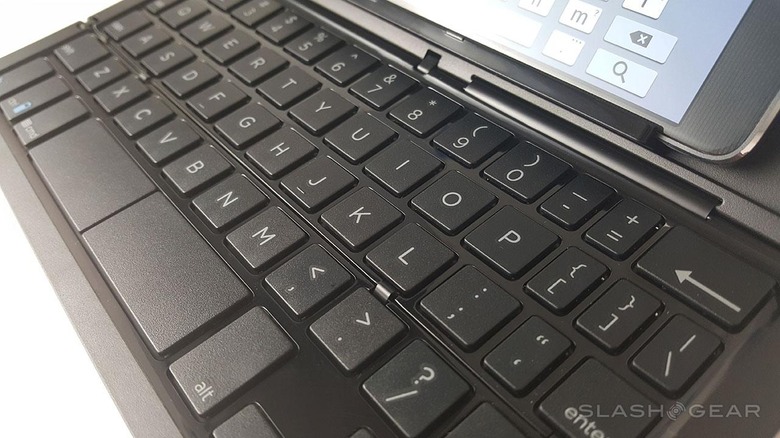 Height (folded): 14.5mm (.6 in)Depth (folded): 54.5mm (2.2 in)Depth: 178mm (7 in)Width: 223.5mm (8.8 in)Weight: 194 grams (6.8 oz)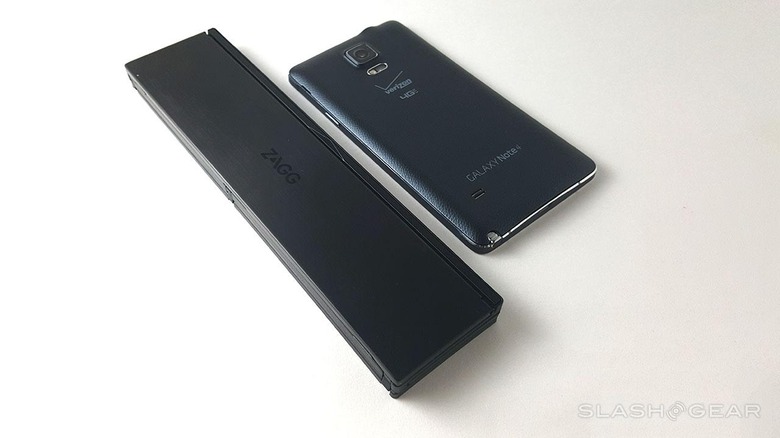 This device connects with Bluetooth 4.0, uses only a very tiny amount of battery life – certainly no more than your Bluetooth speaker, for example – and it folds up to be small enough to fit in your pocket.
It's going to be taller than your smartphone, but it's just as thin and not nearly as wide. Its weight is negligible, and its keys are strong. Typing is accurate, and – based on the couple of weeks of use we've gotten out of it – we're not expecting this device to need replacing any time soon.
We've had to recharge this keyboard one time in two weeks. You can recharge it using a standard micro-USB charger, the same charger you use for any standard Android device.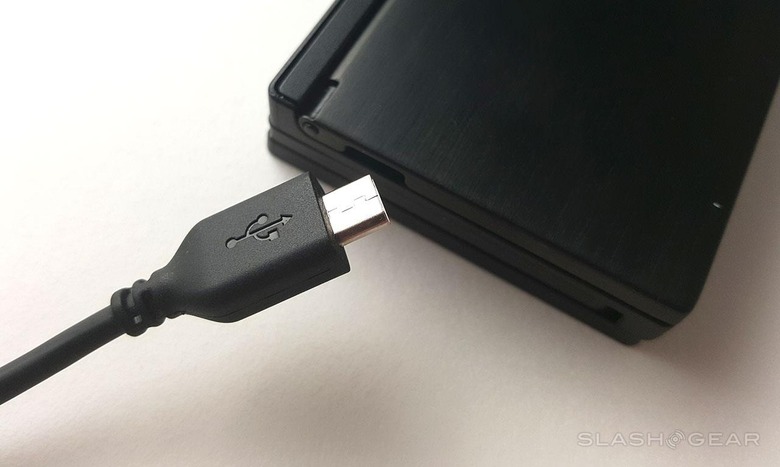 The back of this keyboard folds out to be a robust stand for your device to sit up in, while magnets keep the keyboard closed while its all folded down and shut.
You can get this keyboard in any color you like, just so long as it's black. It'll cost you $69.99 USD from Zagg. Though you'll see that they suggest that this keyboard was "designed for Apple smartphones", it works just as well with any Android device you might have on hand.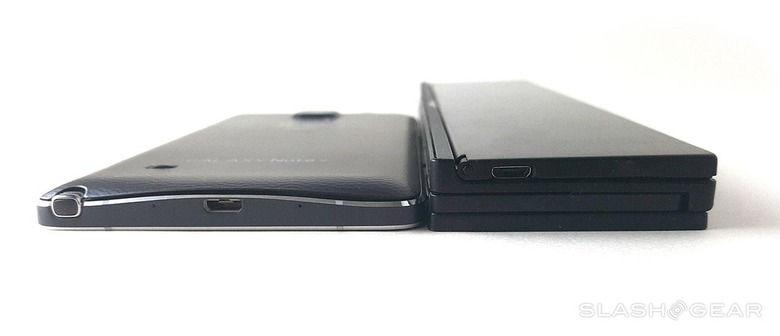 Now we just need to review the TextBlade for a slightly more compact solution. Then something smaller. Then eventually we'll just have a keyboard so tiny, it doesn't even exist.