Das Keyboard 4C Review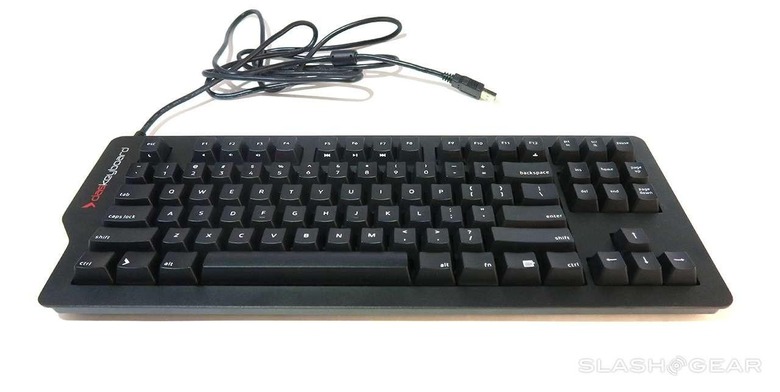 This is the newest in a line of high-end mechanical keyboard from Das Keyboard, the Das Keyboard 4C. This unit works with a tenkeyless design – which basically means that it drops the number pad found on many keyboards in favor of a slightly more sleek piece of equipment. In this keyboard we have what might be the best multi-purpose piece of equipment ever made by Das Keyboard, made for general business use as well as high-powered gaming. 87 keys in the USA and 88 keys in Europe – that's all you'll need to roll and press.
This keyboard's key switches work with gold-plated contacts made to last up to 50 million keystrokes. This keyboard works with 2x USB 2.0 ports to ensure you're able to plug in up close.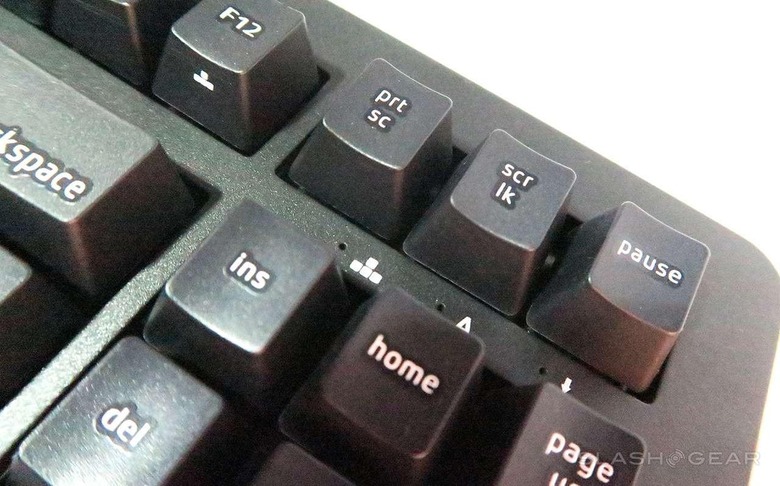 You've got an anodized aluminum top panel, media and special function keys, and UV hard coat-protected key caps.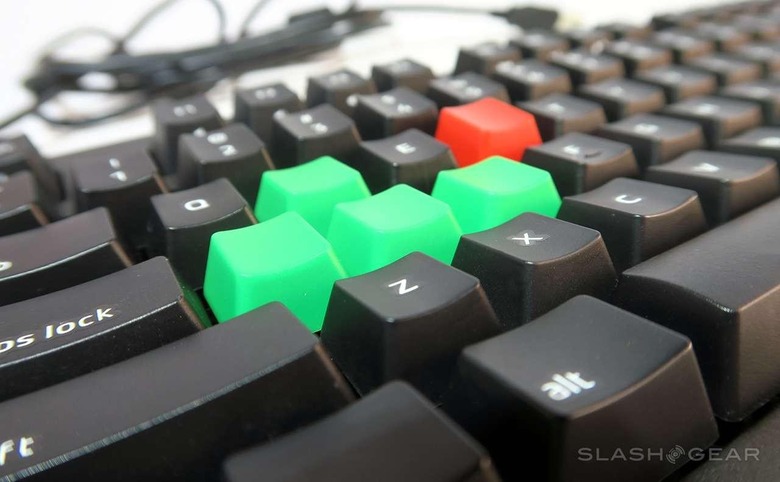 Key caps can be changed out with ease – Das Keyboard provided us with one of their WASD Key Cap sets (4x green and one red) to show how simple it really is. Included with the pack is a keycap remover – push in and pull up, and bang, it's done.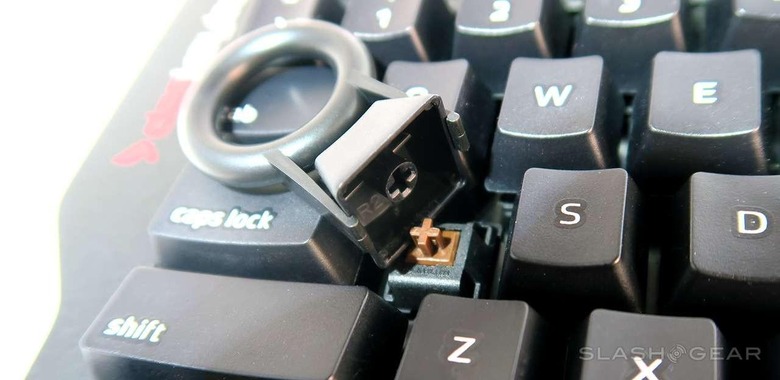 This key set also highlights the fact that you're able to purchase this keyboard in all-black keys as well. Called the Das Keyboard 4C Ultimate, this keyboard works with all black keys – save the Media and Special Function keys, which have black printing on their side.

Several helpful key combinations let you know Das Keyboard is in it for the long haul with gaming and advanced user functionality. Holding the FN button turns the escape key into a sleep button. There's also a Windows disable key for when you're gaming and don't want to be thrown out abruptly.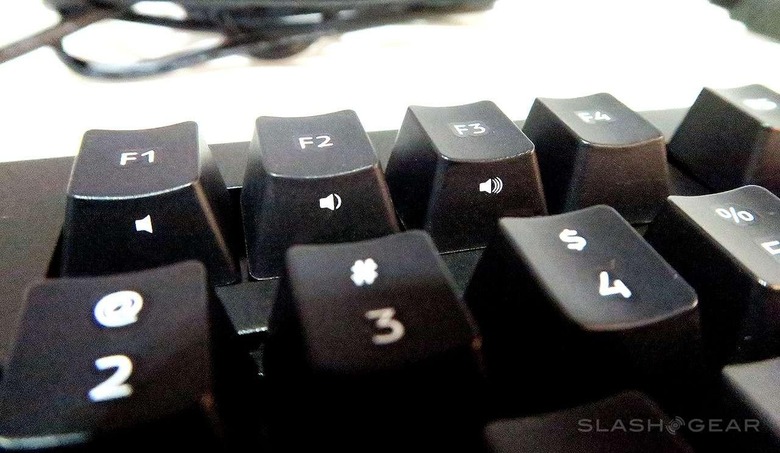 Under the hood you've got a choice between extra-clicky Blue switches or tactile Brown switches, both options costing the same for either the Professional or Ultimate model. We're working with the Brown switches here.
Inside the box you'll find a ruler. What on earth am I going to do with this ruler, you might say to yourself – until you realize that it's been included to act as a riser for your keyboard.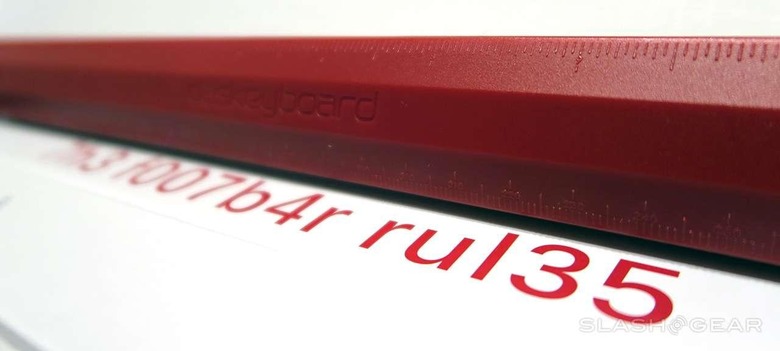 And who doesn't want an extra ruler lying around just incase you want to measure something?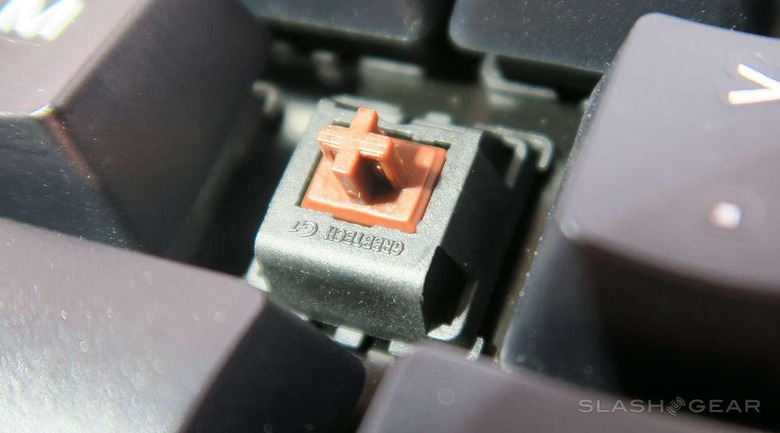 This keyboard does not use Cherry-brand switches as several high-end keyboards lately have. This keyboard DOES, on the other hand, have Greetech switches that are totally fine in their stead. Only the most discerning of clickers will be able to tell the difference.
This keyboard also has full n-key rollover without the need for a PS2 adapter. This means that no matter how many keys you press at once, your computer will register the whole lot of them. This functionality works with Windows, Linux, Chrome OS, and OS X.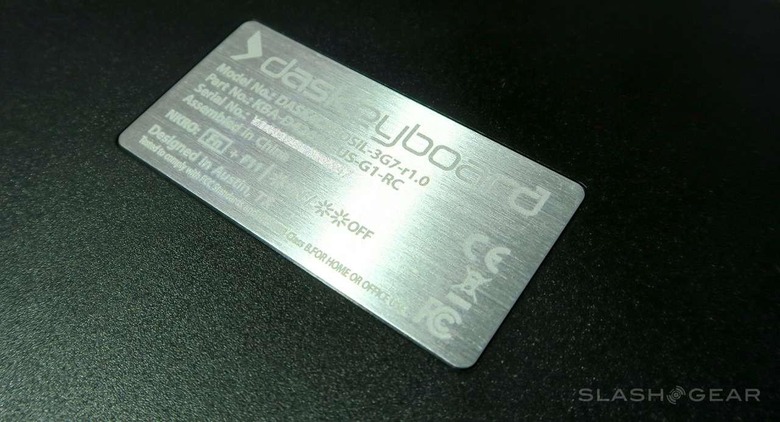 It's extremely difficult to tell the miniature differences between the several high-end keyboards we've reviewed lately. At $143 USD, this Das Keyboard unit undercuts the most recent releases from Razer and basically matches (or beats by just a few dollars) the most recent release from Corsair. Of course with Razer and Corsair you also get lots of pretty colors with LED backlighting, but with Das Keyboard you get the original makers of the mechanical keyboard bringing their newest model in at its most sleek.
For the professional gamer, you'll want to get to a store that has several of these high-end keyboards in stock to literally feel how each of them operate with your own hands. That's really the only way you're going to get what's best for you.
For the average gamer, you might still want to think about getting a mechanical keyboard like this. Das Keyboard provides the simplest model that doesn't scream "I LIKE TO LIVE LOUD" like some of its competitors.
For the office worker that wants as fine a keyboard as they can get but still wants to bring said keyboard home (or to a dark corner in the office) to play video games, Das Keyboard is here for you.