Monday will be the day that Apple brings its yearly developers conference to the city of San Francisco once again, with plenty of software updates in the wings: but what about hardware? Here in the week before WWDC 2013, several devices have been tipped or otherwise leaked, with upgrades and refreshes of devices we've seen in the past looking to be the stars of the main event keynote. This will mirror last years' event in which several notebooks were given upgrades and the Mac Pro was given a boost behind the scenes.
MacBook Air
As a new collection of SKU codes have leaked attached to MacBook Air next-generation models, it's quite likely WWDC will play host to an upgrade. This also fits in well with MacBook Air stock shortages -something you'll also see popping up for Mac Pro models below.

Both MacBook Air and MacBook Pro lineups are likely to get Haswell-based processors this season one way or another. Wouldn't want to be left behind when the PC competition gets their boosts. MacBook Air units are unlikely to get thinner than they are today – at this point it'd make more sense to upgrade the lineup with bits and pieces like USB 3.0, NFC, Bluetooth Smart, and Thunderbolt connectivity.
MacBook Pro Retina
The 13-inch version of the MacBook Pro with Retina display has, specifically, been found to have dwindled quite recently. This means that while the rest of the lineup might not be given a boost right out the gate, this first model may lead the way. It's not unheard of for one size of a laptop like this to be upgraded while the rest follow suit several weeks or months later – the same thing happened last year, in fact: though the 15-inch Retina model was released first, in that case.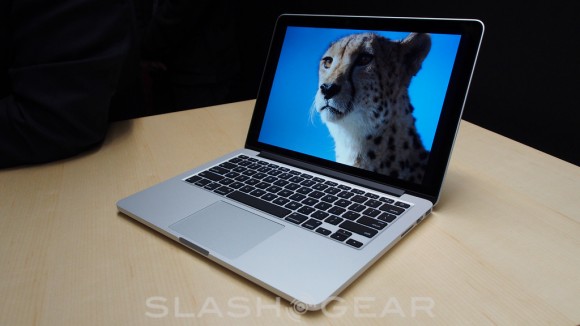 This line too will likely get 4th generation Intel Core processor upgrades along with next-generation technologies here and there. Because not just one whole heck of a lot has happened in the notebook world for technology outside of Windows 8 since last year, it'll be interesting to see how Apple suggests this next-generation to once again be the best of the best, as they always do.
Slimmer bodies, boosted GPU power – maybe even some NVIDIA GeForce 700M-like action, along with software connections to mobile devices like the iPhone and iPad. This show will mostly be about software, one way or the other.
Mac Pro
Though it is the least likely of the bunch to see a significant upgrade as presented in the main keynote for WWDC, the Mac Pro is "long overdue", as some desktop-addicted users might say, for a full refresh. This year the supply of Mac Pro units in stores has dwindled leading up to WWDC, this being an OK sign of a refresh in general. Last year's update was made to keep the desktop tower up to date, this year Apple will likely do something rather similar.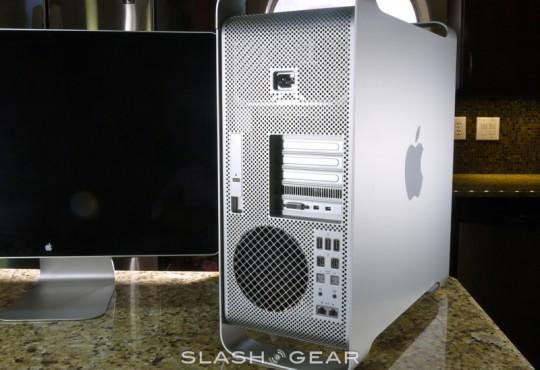 On the other hand, there has been a rather off-the-wall suggestion that this year's keynote will introduce a completely new concept for the Mac Pro line. Perhaps something in a variety of colors? More likely bringing 4th generation Intel Core (Haswell) processors to the floor with NVIDIA equipped for graphics. But we'll see soon enough!
BONUS: Remember also that right after last year's WWDC, Tim Cook promised a Mac Pro refresh – so cross your fingers!
SlashGear will be live in effect with our WWDC LiveBlog on Monday, the 10th of June, 10AM PST. Be there or be square! Meanwhile feel free to check off the list of what you WONT be seeing at WWDC and feel free to add a few of your own.