Mac Pro refresh possible as inventory dwindles before WWDC

Apple might be neglecting its Mac Pro line, but that could change come next month when WWDC rolls into town. It turns out that retail supply of Mac Pro units is dwindling, and many places are either out of stock or have very limited units in. As history would suggest, this usually means that an updated model is incoming, and WWDC could be the place that we'll see it first.
Retail stores like MacMall, B&H, Adorama, Amazon, Frys, and Best Buy reported that they were either out of stock or had limited quantities. MacConnection and Apple's own store were the only locations that mentioned having the 2012 Mac Pro in stock, while MicroCenter, Frys, and Best Buy said that limited supply was available.
2013 could be the year of the Mac Pro, as Apple CEO Tim Cook confirmed himself that the company would be introducing new Mac Pro hardware at some point this year, and what better time than Apple's first keynote of 2013 at WWDC. We certainly wouldn't be surprised if it was at WWDC. Otherwise, we'd expect updates during Apple's usual fall event.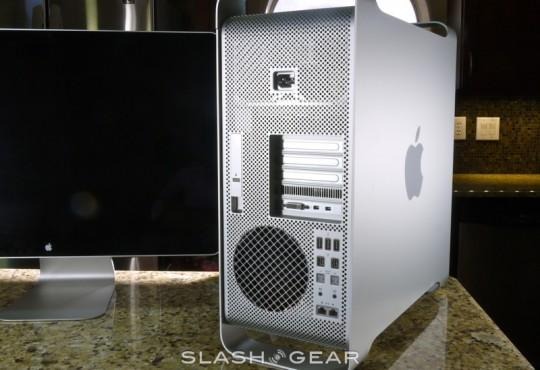 The last time the Mac Pro was updated was last year during WWDC 2012, but we'd hardly count that as a significant upgrade. Apple didn't touch on it at all during the keynote, and only quietly updated them in the Apple Store, letting people find out on their own that the towers were upgraded with new and slightly quicker internals.
The Mac Pro recently was discontinued in Europe, but it wasn't necessarily the lack of interest in the full-size tower computer than it was dealing with regulatory standards in the continent. The new product certification standards in Europe appear to have something to do with a few internal components in the Mac Pro systems, such as power supply parts and various wiring, but while Europeans will no longer see the Mac Pro, sales in other countries will continue as normal.
VIA: MacTrast