What's next for iPhone 7?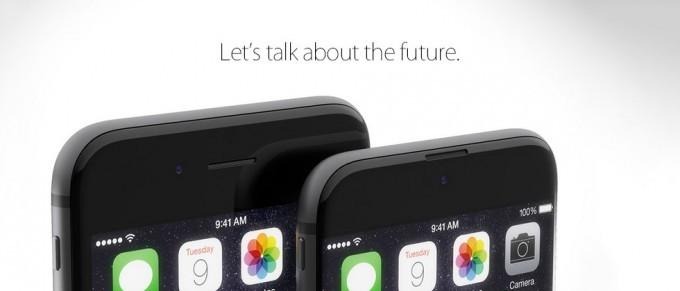 Today we're having a sort of brainstorming session on what might be next for Apple's smartphone line. What we've heard so far is very little – bits and pieces on the thinness of the device, word on processor manufacturers, and even a tip on how there may be a non-metal version. But what we're doing today is extrapolating. Deciding what may be based on what was and what's trending now. First: release dates – we're leaning toward a September 23rd release date and a September 7th reveal date – based entirely on precedent.
While the iPhone 5c's plastic collection of colors only lasted a single generation, we can't help but think the options available with the Apple Watch are indicative of a greater spread for the iPhone 7. When the iPhone 7 is released, rumor has it that Apple will have brought some of their new metal mixes to the smartphone line. This means the distinct possibility of additional colors and makeups.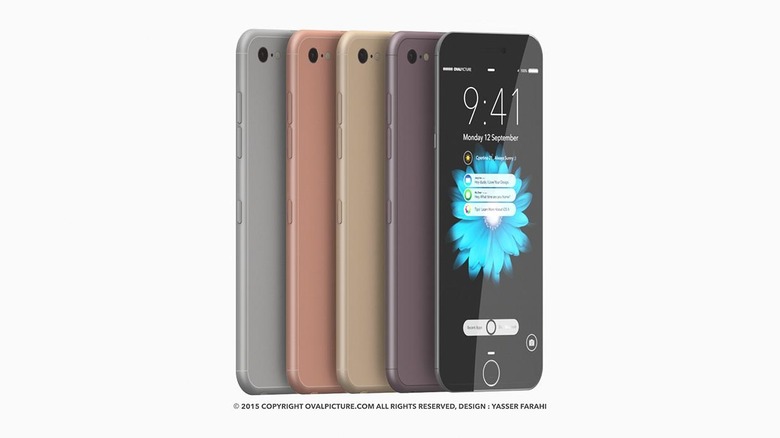 The images you see here of the iPhone 7 in a number of colors comes from the artist Yasser Farahi, also known as OVALPICTURE.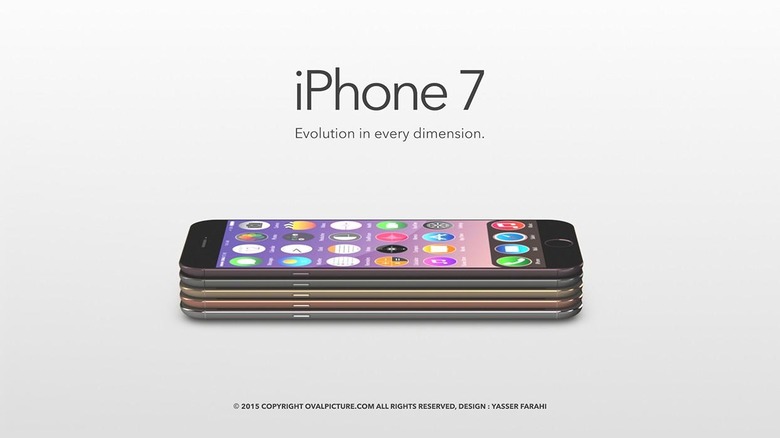 The colors you're seeing here are Space Gray, Gold, Silver, Wine, and Copper. We wouldn't be surprised to see the return of Rose Gold or Black, also.
Martin Hajek suggests that the iPhone may return with a more real application of gold – as in the same gold that's inside the outer bits of the Apple Watch Edition. That'd end up costing a pretty penny.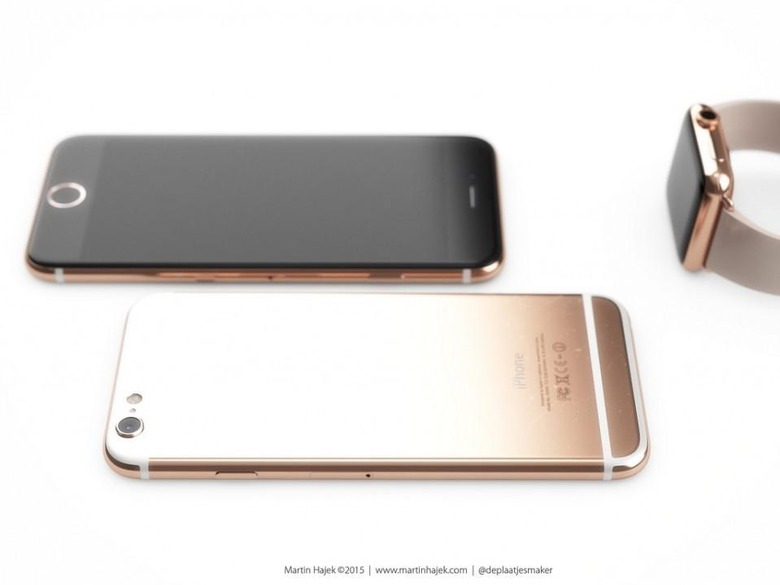 And why not? Now that Apple is selling the Apple Watch Edition with materials that make it (plausibly) more expensive than the most expensive iPhone, why not ramp up the highest end?
Another concept from Hajek suggests the possibility of a display that not only goes to the edges of the phone, but glass that runs over the sides. Not TOO far over the sides, mind you – this isn't an Edge device.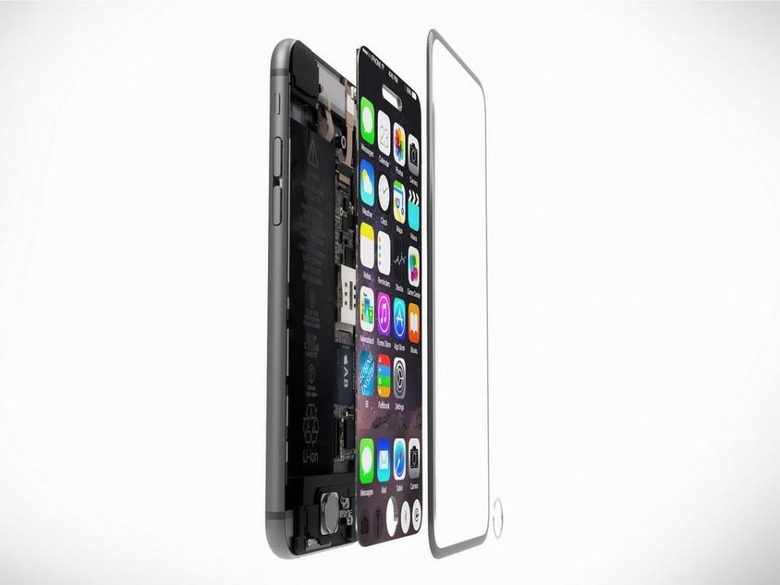 While we're not sold on the idea that a device like this would still have a physical home button and a front-facing speaker that interrupts the UI, the hardware is intriguing.
The mute switch is something I'm personally surprised has been included in the past couple of generations of iPhone. While the power button is something that'll almost certainly stick around through at least another couple of years of iPhone designs, it wouldn't be entirely shocking to see Apple employ touch-sensitive non-hardware buttons for volume buttons and the home button.
In fact we've gone so far as to write a whole column on the subject. See "I want my next iPhone to have dimples" as presented by Chris Davies.
At the top of this article you'll find another image created by Hajek. There you'll find one iPhone with its phone speaker bumped up to the edge of the front-facing glass. There it'd not quite be on the same plane as the last few generations of HTC devices, but it would stand to reason that Apple's speakers finally faced the direction of the listener, rather than their hand.
Stick around our Apple hub for more – we'll be watching this device for months and months on end, without a doubt.