This Volkswagen I.D. is the "electric Golf" for 2020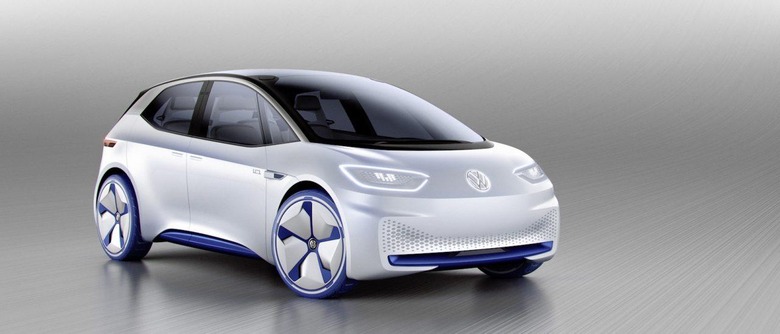 Volkswagen has big ambitions for its electric car fleet, and it's previewing the first model at the Paris Motor Show this week, the distinctive VW I.D. Expected to go on sale in 2020 alongside Volkswagen's Golf, the "compact electric car" will be the first such compact vehicle to use the automaker's new Modular Electric Drive Kit (MEB) which underpinned the BUDD-e microbus concept at CES.
Back in June, Volkswagen – still stinging from the so-called "dieselgate" standard, where several of its diesel powered engines were found to be willfully cheating during emissions testing – promised it would have 30 electric vehicles on the road by 2025. Not all will bear the VW badge, of course: it'll also include cars from Audi, Skoda, and others.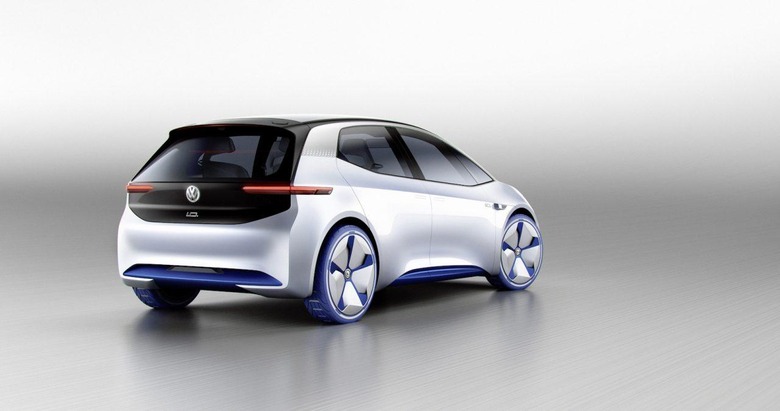 Now, we're getting a taste of what that will look like in practice. Volkswagen says the I.D. previews its new design language for electric cars, helping keep them distinct from the fossil fuel based brethren, while inside there's a new "Open Space" ethos that pares the dashboard and other intrusions back to the bare minimum.
The important details are under the skin, mind, where we'll find an all-electric drivetrain good for 125 kW. That, Volkswagen says, is good for between 400 and 600 kilometers of range (249-373 miles) on a single charge.
Back in August, the automaker promised 15-minute charging times from its architecture, using high-powered recharging stations.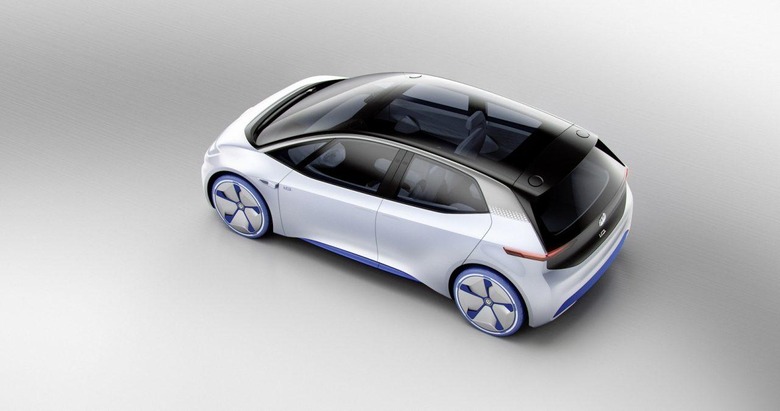 However, the I.D. also looks to broaden the role of the car in modern life. Owners will be able to receive packages directly to the trunk courtesy of a new delivery service, Volkswagen says; we've seen Volvo attempt something similar in Sweden earlier in the year.
The I.D. concept, meanwhile, also serves as a preview of VW's autonomous driving systems. The car's multifunction steering wheel retracts back into the "dashpad" when the I.D. is driving itself.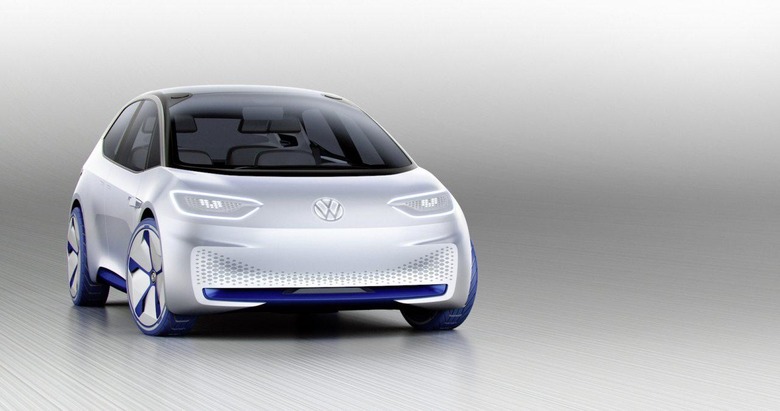 Those features won't be available initially, mind, with Volkswagen predicting that a fully automated mode will follow in 2025.
NOW READ: 2017 VW Golf Alltrack First-Drive
It's certainly a striking car, and the Golf-sized segment is popular not only in Europe but North America too, hitting a balance between practicality in the city but sufficient space for a small family. Alone, though, it won't be enough to deliver Volkswagen's EV ambitions: after all, the company has a self-imposed goal of selling a million electric vehicles each year by 2025.