Volkswagen's 2019 EV to get 300 miles with 15-minute charge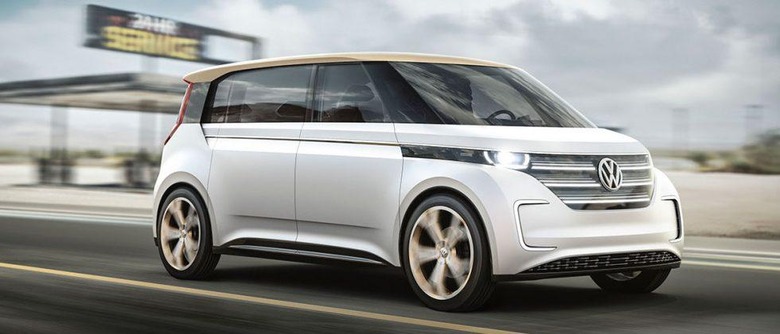 As Volkswagen works towards repairing its reputation following the "dieselgate" emissions scandal, the German car manufacturer seems to be going all-in on fully electric cars. Along with a goal stated earlier this year of offering 30 electric models by 2025, VW chairman Herbert Diess says that their first EV will make its debut at this year's Paris motor show, with a target of 300 miles of travel range from just a 15-minute charge.
Not a lot is known about VW's first electric car, other than that it will be roughly the size of a Golf with the interior space of the Passat sedan. While that's all very pleasant sounding, it's the range and rapid battery charging that will be the real marvel, especially for a comparably priced consumer car.
To understand what VW is boasting, look at what Tesla, the current leader in EV battery tech, is capable of now: 20 minutes at one of their superchargers will fill a battery to roughly 50%, offering 115 to 126 miles of range.
Late last year Porsche — which is owned by VW — also promised similar charging specs for its all-electric Mission E Concept. When it debuts in 2019, it's supposed to get 310 miles on a full charge, with 15 minutes providing an 80% charge. To achieve this, Porsche has acknowledged that it will need to develop an 800-volt charging method, not to mention the infrastructure to make it widely available.
Diess says VW's EV is on target for release in late 2018 or early 2019. We'll have to wait until then to see if the talk of 300-mile/15-minute charges is a bunch of hot air, but if not, Porsche's charging tech still won't widely be available. It will still be an amazing triumph for a standard production car to feature that kind of battery and charging capability, but drivers shouldn't bet on refilling that quickly every time they're low on juice.
SOURCE Autocar, WirstschaftWoche