This is Mercedes' EQ compact city EV concept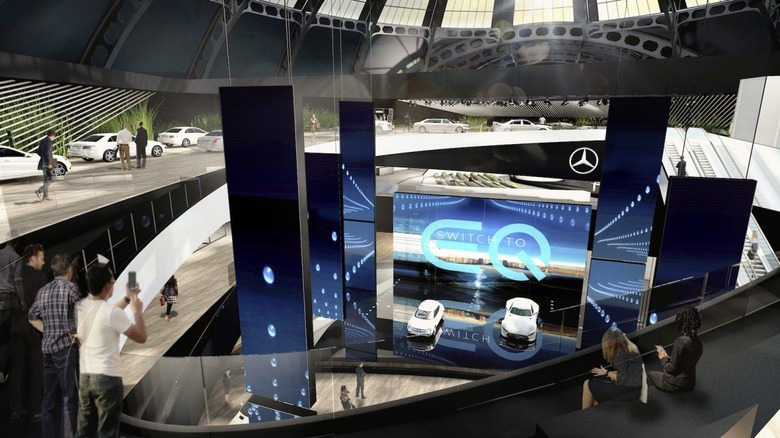 Mercedes might not have fully intended to, but the automaker has given us an early glimpse of its upcoming fully-electric city car concept. The Mercedes-Benz EQ compact car concept will be part of a packed Frankfurt Motor Show stage when the German car event kicks off in a few weeks time. There, among other things, the automaker will be talking about its ongoing roadmap for electrification.
Now, Mercedes is more excited by the Mercedes-AMG Project ONE, its vision of what an electrified hypercar might look like. Certainly it makes for a slinky render, and we're not unimpressed by the fact that the automaker has already earmarked it for a production car, too. That will "be the first ever automobile to feature genuine Formula 1 hybrid technology," Mercedes claims, though full details will have to wait until Frankfurt.
What we're really intrigued by, however, is the car alongside it on the left. That's what the automaker is calling the Mercedes-Benz EQ compact car, the latest iteration of its vision of zero-emission motoring, but this time targeting urban drivers. Smaller than the Generation EQ crossover which Mercedes wheeled out last year, the new EQ compact will be a much smaller EV for city use.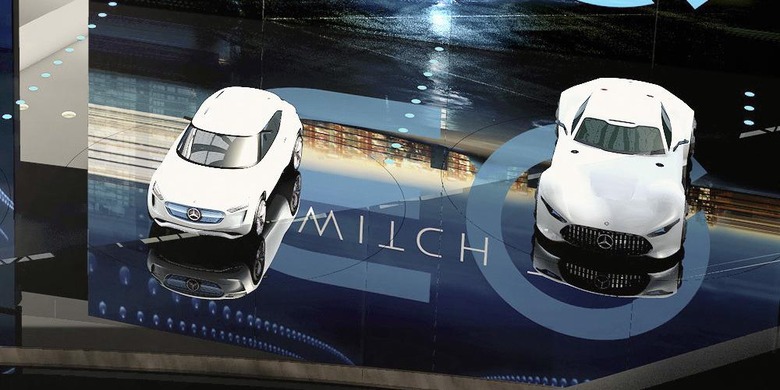 Though this is only a render, it's the first time we've seen what that might look like in official images. Certainly, the EQ family resemblance is there, complete with an illuminated grill and narrow, presumably-LED headlamps. With what look to be just two doors, however, it's a much smaller car than the crossover.
It's tough to judge scale at this point – especially since this is all computer-generated – though our guess would be that the new EQ compact would fall somewhere in-between Daimler-owned Smart's two-seater ForTwo and the Mercedes-Benz A-Class. That can be a tricky segment in the US market, certainly. Earlier this year, Smart confirmed that it would be ending sales of its gasoline cars in North America, focusing on electric versions alone.
The big question is that, assuming Mercedes' continues its EV momentum and gives the green-light to a production version of the EQ compact car, how close would such a vehicle get to this show-car's design. The automaker does have a decent track record of translating concept style to what you eventually see in dealerships. A good example is the Concept GLC Coupe, which many assumed was far too unusual in its aesthetic to ever translate to a production car but which ended up doing just that.
Like its automaker behemoth contemporaries, Mercedes is counting on electrification being a big part of its future line-up. While there are already hybrid-electric versions of many of its current cars, the EQ brand will be a highly-visible side project intended to push EV technology – and identity – to the fore. It'll be part of what Mercedes is referring to as "CASE": connectivity, autonomous driving, shared flexible use, and electric drive systems.