Smart yanks gas ForTwo in US and Canada to focus on electric car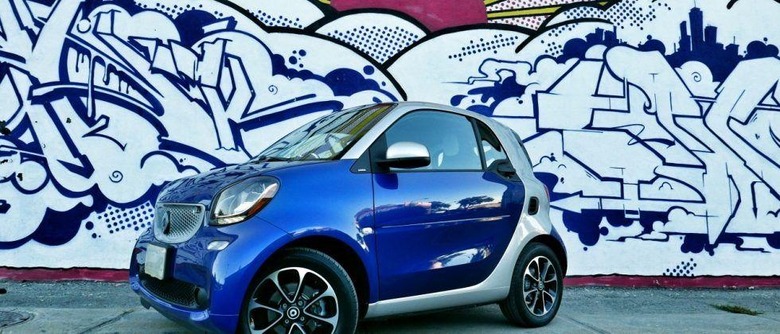 Smart plans to axe its gas-powered ForTwo city car in North America, and focus entirely on the plug-in electric version of the two-seater. The news was communicated to dealers this week, notifying them that, as part of the Mercedes-Benz sub-brand's focus on electrification moving forward, the model year 2017 ForTwo would be the last gasoline engined version offered in the US and Canada. That, Smart said, is a reflection of "challenges" in the super-compact's segment.
"Electric is central to our long-term powertrain strategy in the US," the letter, signed by Mercedes-Benz USA president and CEO Dietmar Exler, and VP of sales Adam Chamberlain, explains, "and the Smart ForTwo electric drive will play an important role in carrying this forward." The news was first reported by Reuters, and SlashGear has reviewed the letter Smart distributed to North American dealerships.
Smart's eye-catching city cars were a late arrival to the US market, having already been available for a generation in Europe. Resolutely committed to two seats and a tiny footprint, the ForTwo's goal was to flood urban areas with vehicles that were roughly half the size of the average car. For its most recent refresh, and in a nod to American sensibilities, the ForTwo grew primarily in power, though the dimensions did get a small bump.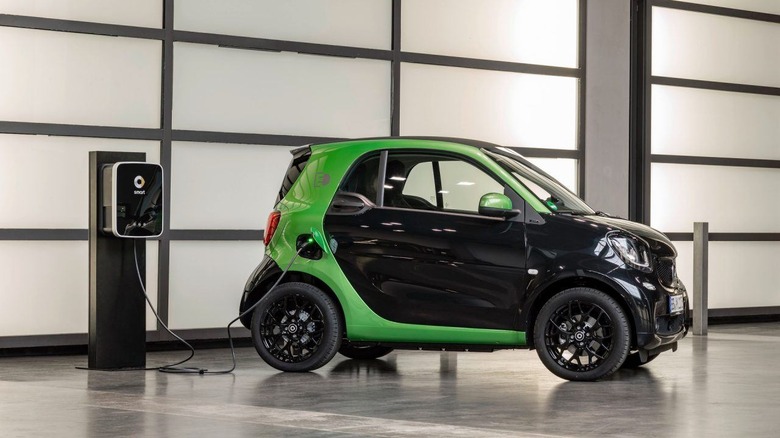 "However, developments within the micro-car segment present some challenges for the current Smart product portfolio," Exler and Chamberlain write. "Therefore, with the launch of the fourth-generation Smart ForTwo Electric Drive this summer, the Smart lineup will consist exclusively of the zero emissions Smart Electric Drive Coupe and Cabrio in the US and Canada. As a result, Smart will discontinue sales of the gasoline powered Smart ForTwo and ForTwo Cabrio for the US and Canadian markets after model year 2017."
Those pressures are likely to include the rise in affordable compacts from rival manufacturers, which in some cases offer space for four to five in a footprint not much larger than that of the ForTwo, not to mention stronger economy figures from hybrids despite being significantly larger. Sales of the Smart had never been especially strong in North America, with drivers in Germany, Italy, and China all taking more to the tiny car. Sales of Smart cars worldwide – which includes models not available in the US and Canada – hit 144,000 units in 2016; of that, just 6,211 were sold in the US.
On that basis, focusing on EV-only makes a lot of sense. The 2017 ForTwo EV will have 80 horsepower and 118 lb-ft. of torque, and have a range in the region of 100 miles. Unlike the outgoing EV's Tesla-supplied battery, Smart will use a 17.2-kWh lithium-ion pack developed by Daimler-owned ACCUmotive. That'll charge in around 2.5 hours from a 240V outlet, though fast-charging could cut that to 45 minutes.
Sales in North America are set to kick off in the summer of this year. For owners of the gasoline car, Smart says that servicing and replacement parts will continue to be available in the US and Canada from Mercedes-Benz dealers.