Tesla "solid metal snake" robo-charger in works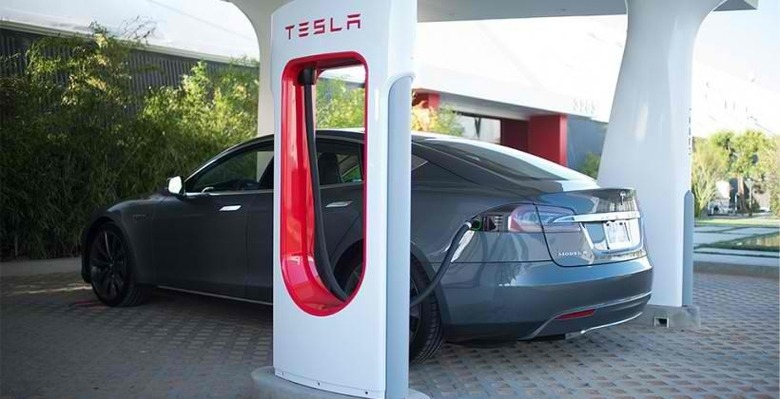 Tesla is working on a robotic charging system which will automatically plug in its electric cars like the Model S, described by CEO Elon Musk as "a solid metal snake." The intelligent charger would presumably be positioned as a way to bypass one of the lingering frustrations around EVs, namely that drivers have to remember to plug them in. While Musk gave no timescale for the robo-charger's release, he did confirm that it would work not only with future models but all existing Tesla cars.
That presumably means both the Model S sedan, currently the only car Tesla offers, and the older Roadster which will be upgraded in 2015 with new, longer-range battery packs and further aerodynamic aids for boosting frugality.
Charging up EVs is a fact of life for drivers of the cars, though there's more to it – and to Tesla's automatic system – than just saving you from a nightly chore. Incremental top-ups through the day can also have a significant impact on making sure there's charge in the car when you need it, but drivers often won't bother to plug in while on stops expected to be brief.
A system that does that for you would likely increase the number of times a Tesla found itself getting refueled. It could also be a boon in inclement climates, allowing cars to be recharged without the driver having to step out into the rain or snow.
Btw, we are actually working on a charger that automatically moves out from the wall & connects like a solid metal snake. For realz.

— Elon Musk (@elonmusk) December 31, 2014
This can be used with all existing Model S cars, not just futures ones.

— Elon Musk (@elonmusk) December 31, 2014
Still, a physical robot is perhaps one of the more outlandish of the charging systems we've heard companies flirt with. Toyota, for instance, began a wireless charging trial for its EVs earlier this year: it too requires no active involvement from the driver beyond parking in the right spot, relying instead on wirelessly transmitting power from a mat on the floor to inductive coils in the car's underbody.
Mercedes-Benz and BMW later announced they too were collaborating on a wireless charging system.
Tesla is also experimenting with battery-swap systems, that would quickly drop out a spent battery pack and replace it with a fully charged version.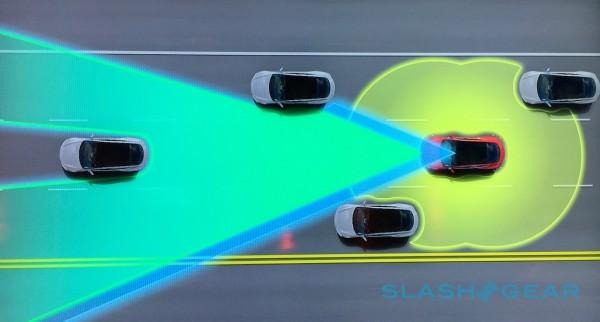 It's not the first time Musk has let his enthusiasm for Tesla's technological research spill over into his public announcements. Back at the reveal of the dual-motor Model S, which turns the sedan into an all-wheel-drive car, Musk surprised and delighted attending Tesla fans with the promise of an EV that could park itself as well as drive autonomously from the garage to your front door.
It was later clarified that, while such autopilot features were being considered, there was no actual roadmap for their release. Instead, early self-driving systems would include more straightforward abilities, like automatic lane-changing and the ability to read and respond to road speed signage.
Tesla recently detailed exactly what sort of range improvements could come with the dual-motor 85D and P85D cars, as well as revealing a planned firmware upgrade which will unlock a 155 mph top speed.